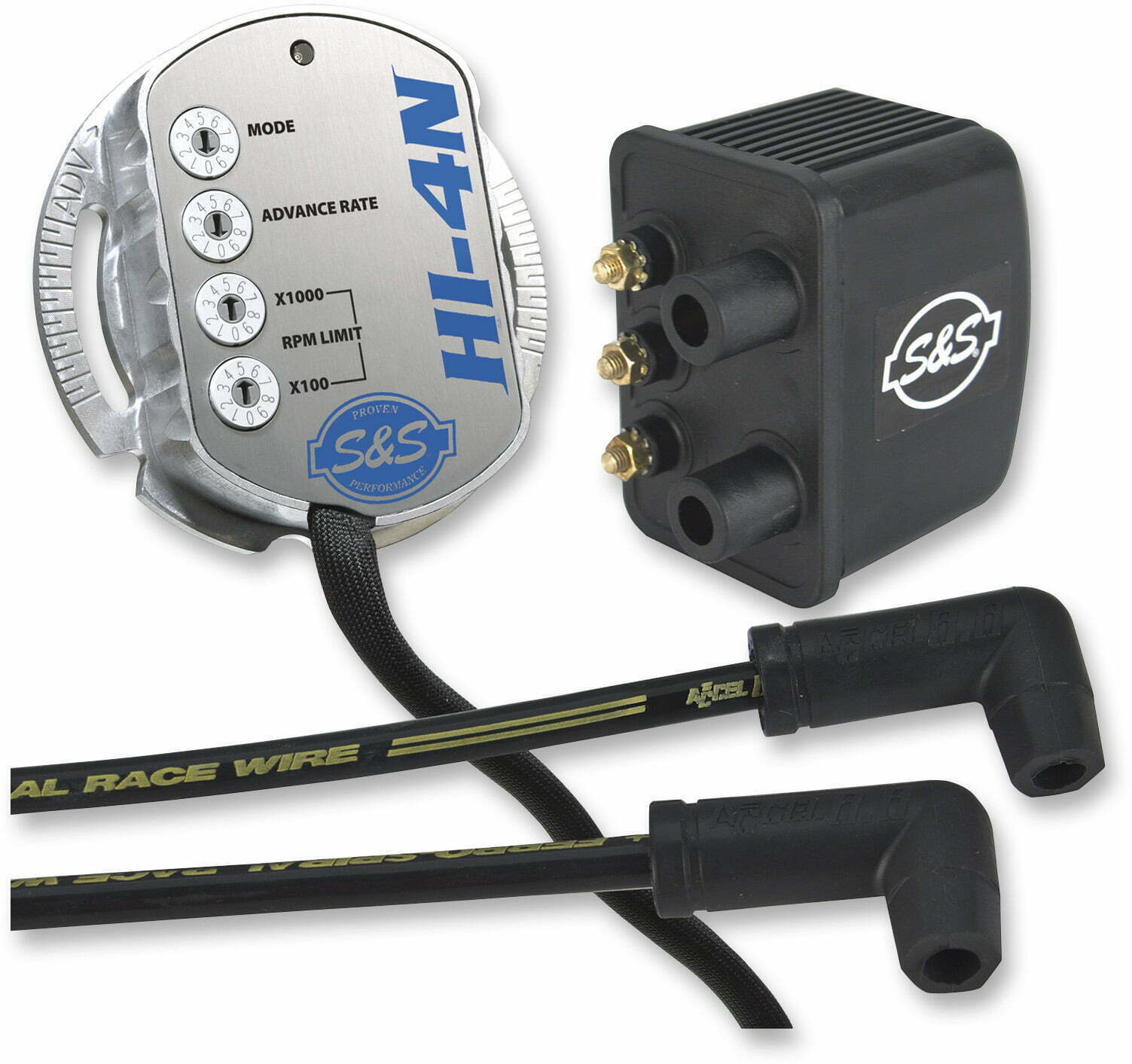 Install a HI-4N Ignition Kit from S&S for reduced vibration, improved heat dissipation, and increased reliability. Featuring a one-piece, machined aluminum housing, the HI-4N kit's module houses both single and dual-fire functions with an improved kick start algorithm design. With this kit, you can make adjustments to mode, advance rate, and rev limit with BCD switches. The S&S HI-4N Ignition Kit includes Crane Cams single-fire coil and plug wires. It's made in the USA for a variety of 70-99 Harley-Davidson Big Twin models.
For the full story on this and other S&S Cycle products, check out their website here.
Hot Bike has plenty of information on even more upgrades for your powerplant. Start reading 'em here.