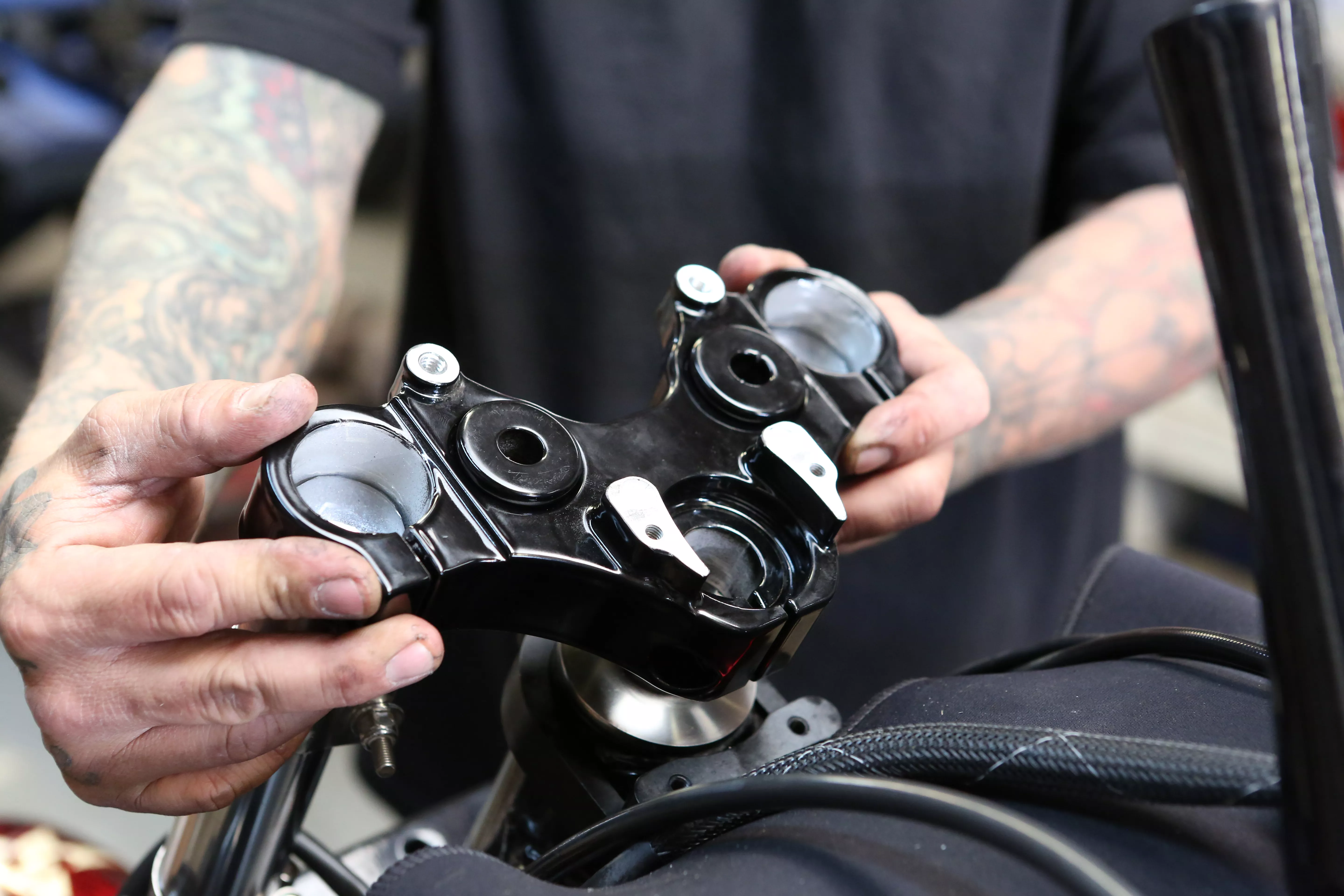 We left off in Part 2 of this install with installing the frame clamp and the dust shield. Now we're putting the trees on before moving to the riser bolts.
For those of you just joining us, GPR stabilizers have been in the motorcycle industry for a very long time. If you've done any real work on a dirt bike, quad, ATV, or sportbike, chances are you know that the GPR stabilization components are second to none.
A few years back, GPR decided to see if it could appeal to the H-D market by trying to help relieve the frustrations of high-speed wobbles on XL and Dyna models. The crew at GPR had to make a kit that could allow the GPRV4 to mount easily yet remain as close to OEM specs as possible. The end result was a kit that consists of a triple tree, damper, and frame clamp that is easy to install, made of top-quality materials, and works like no other steering stabilizer system.