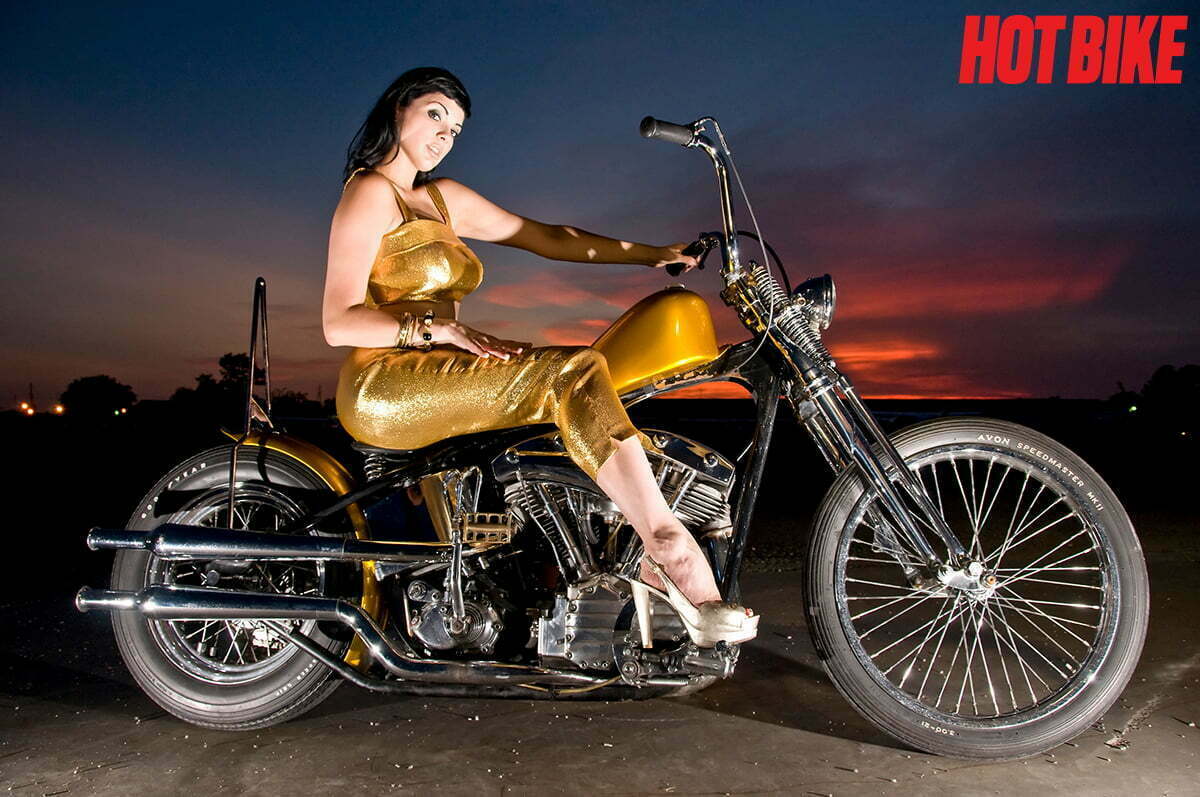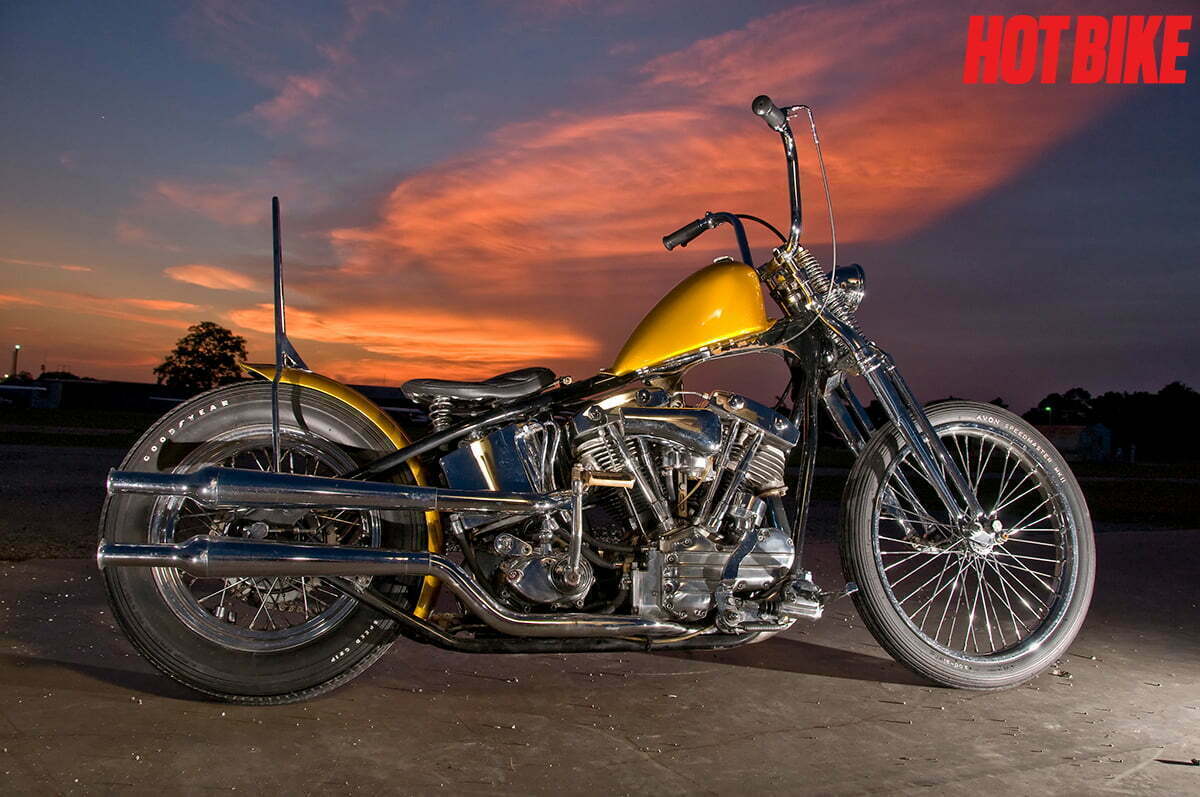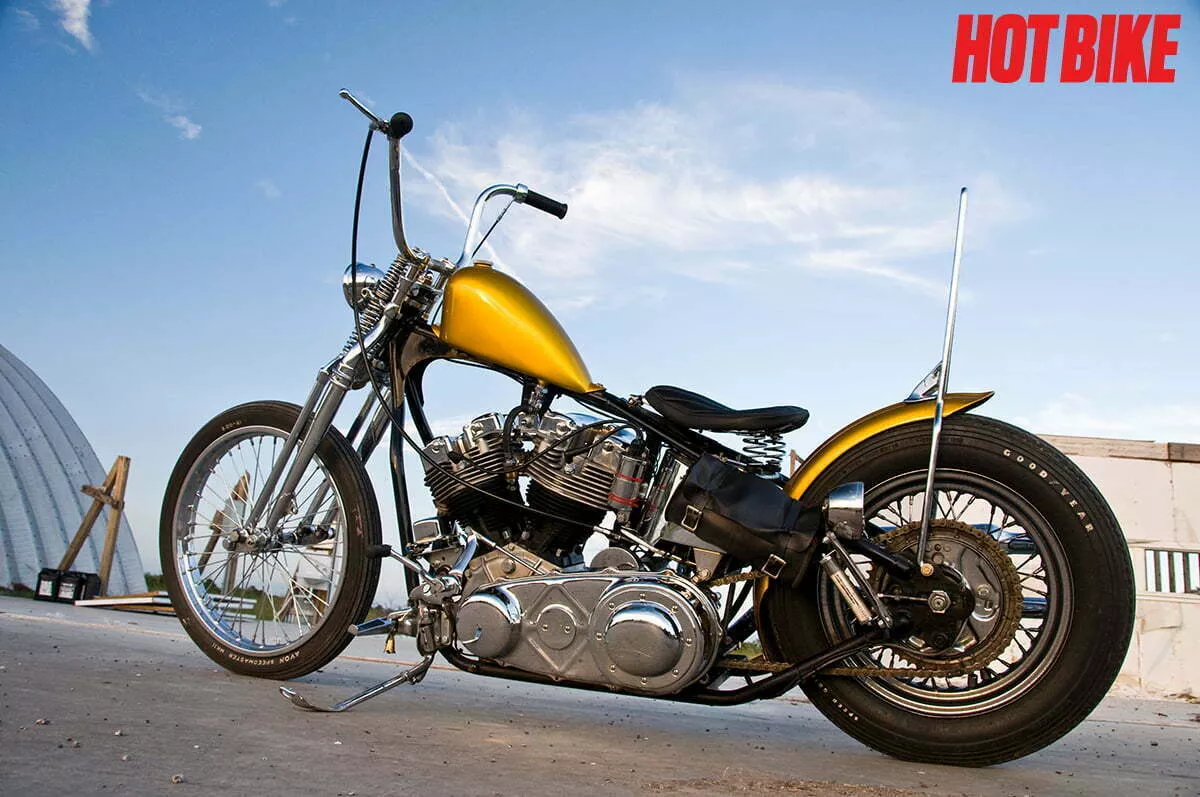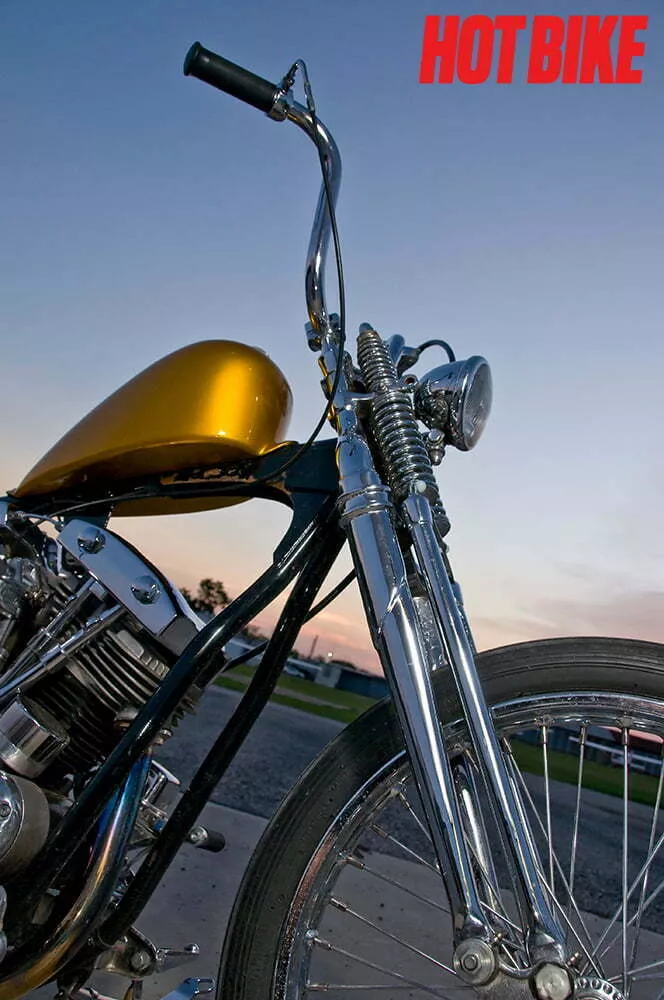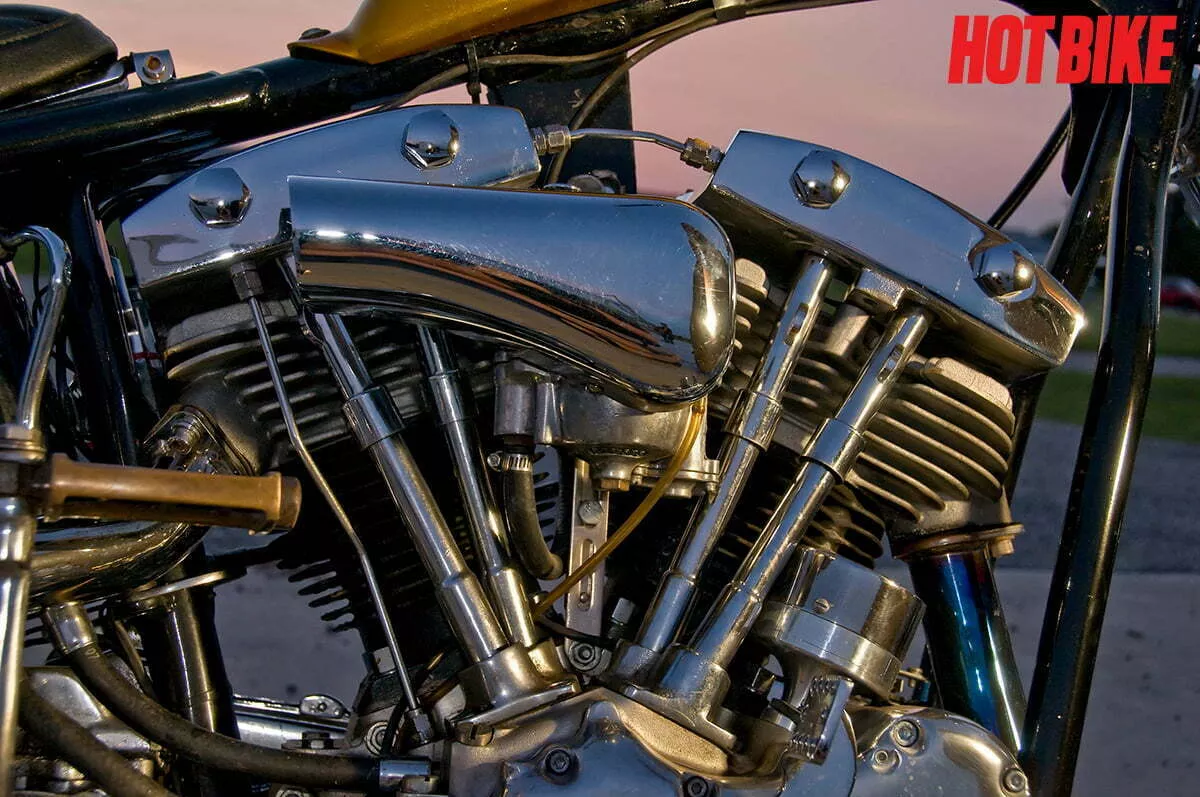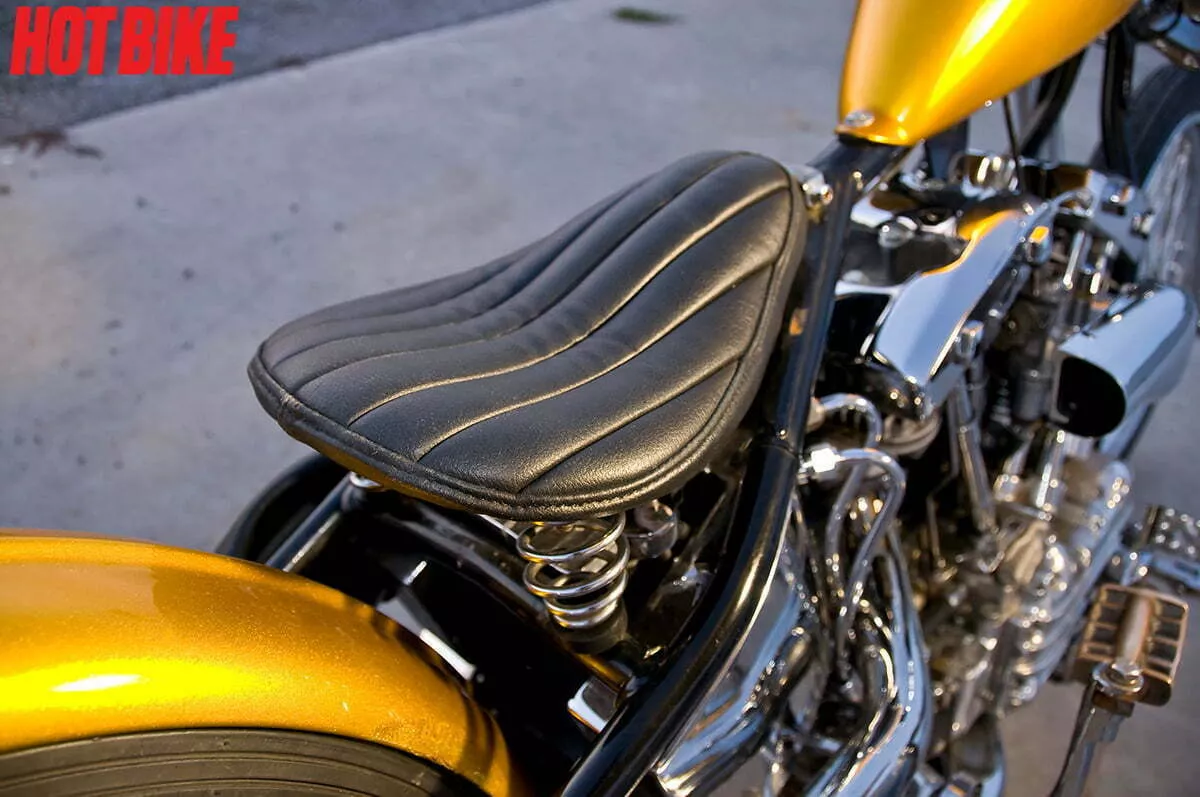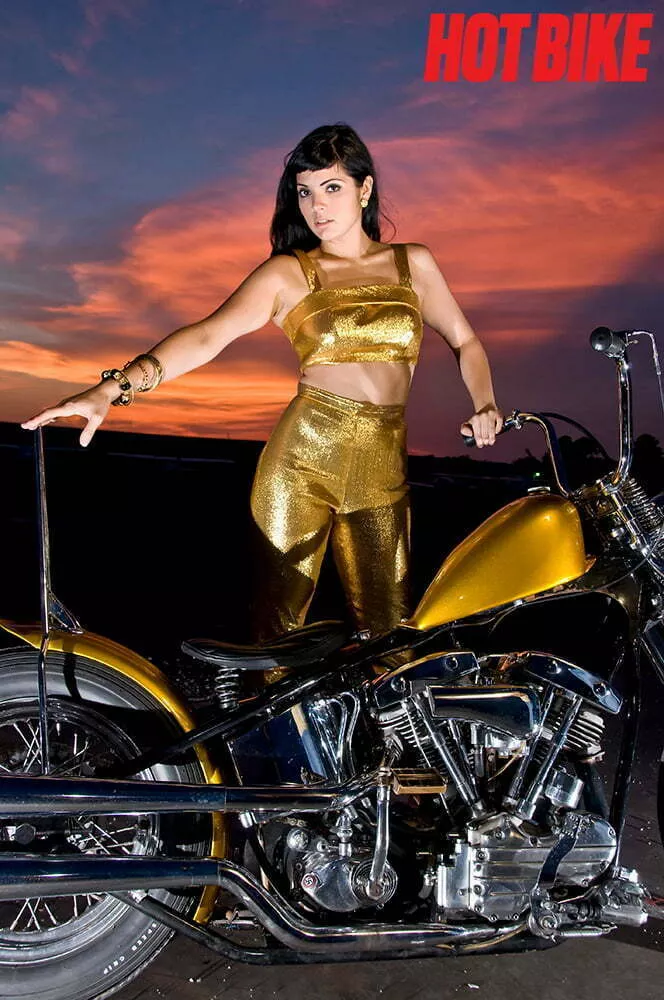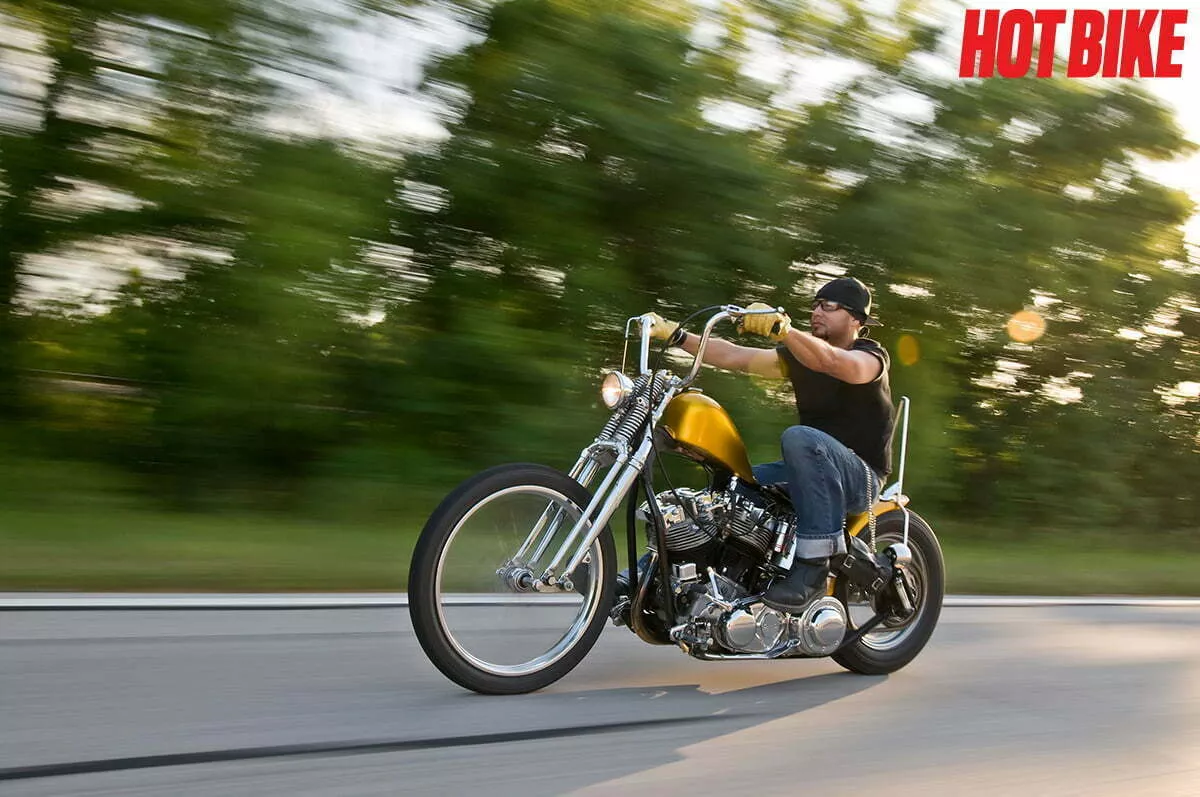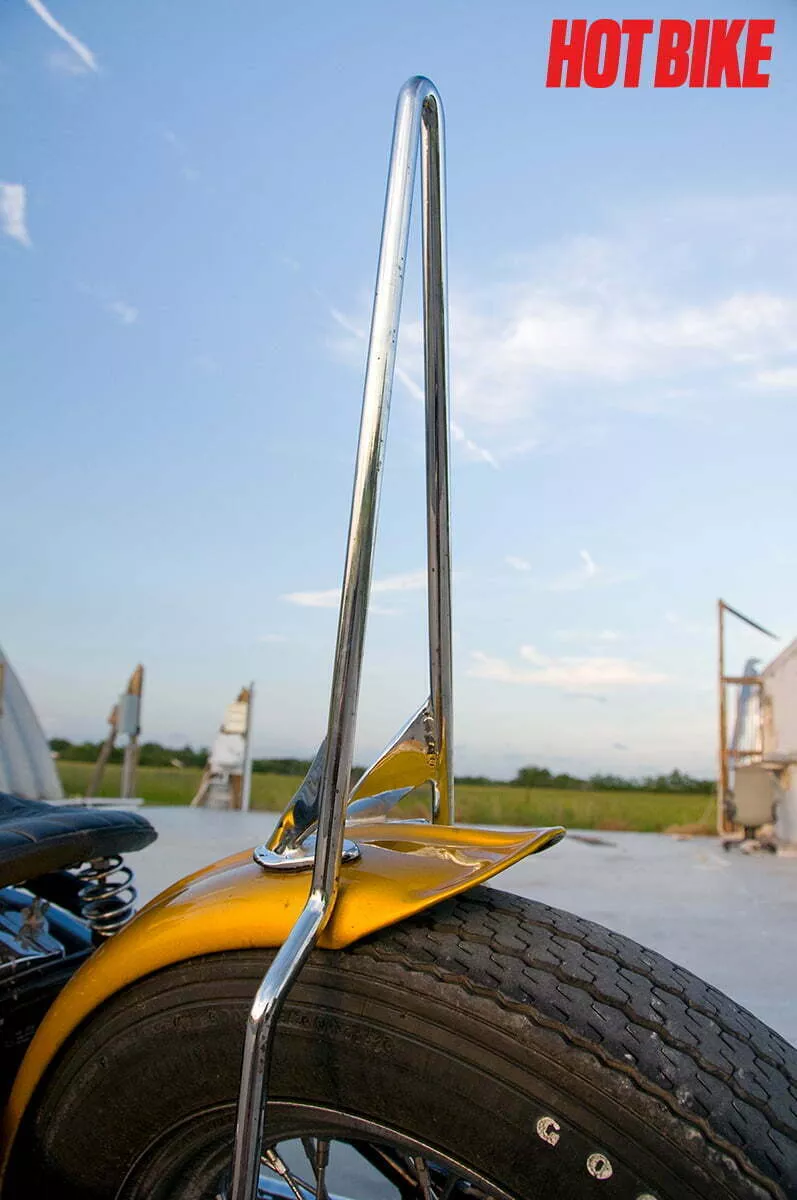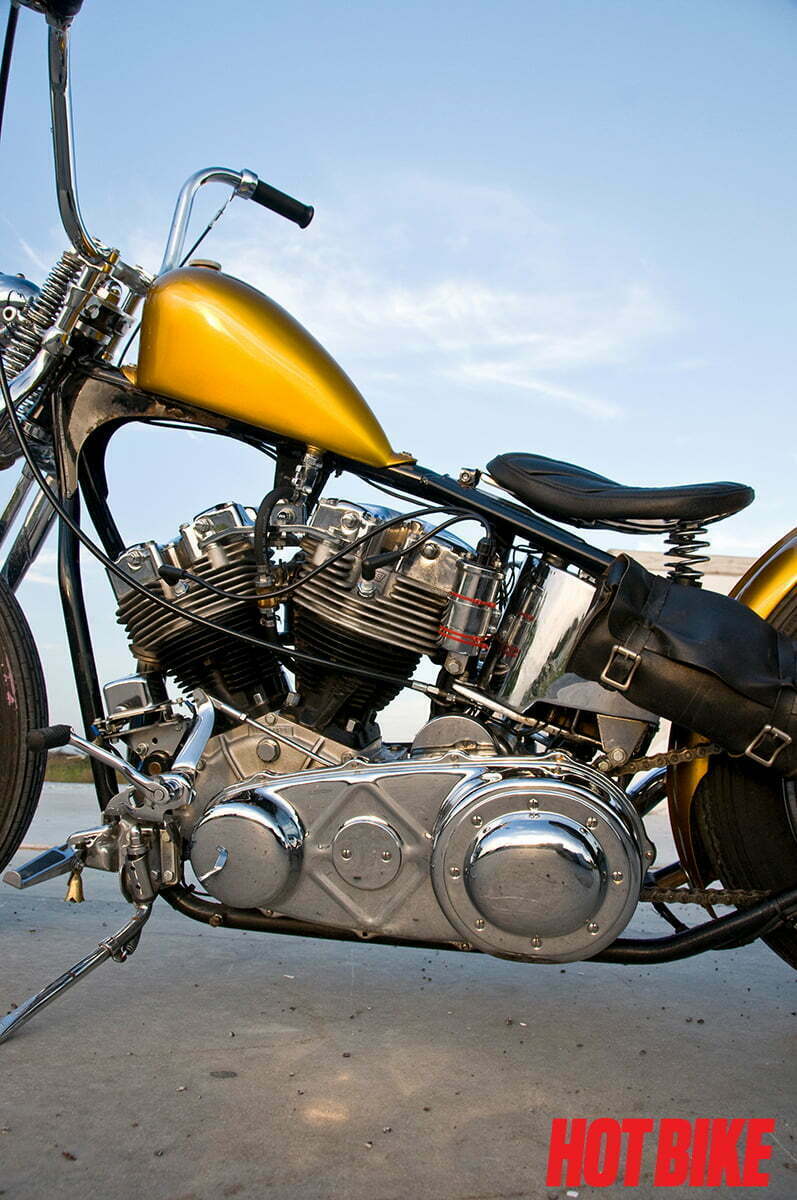 HB: How did you become the owner of this bike?
MF: It belonged to Tim O'Keefe before I got it. Straight up, everybody knows Timmy has a great gift for styling some of the best traditionally styled choppers out of Texas. We all recognize his visions, and some of us own them in whole or in part [just ask Joey Cano]. I consider myself fortunate to have shared company with Tim. I had heard the story of how he came into possession of this bike and what it meant for him at the time. I knew it came from Califas. So a few years back I'm traveling back to Texas from the Smoke Out West with John Collins, Dirty Dave, Tyler "The Little General," and Teacher John. The trip details are hazy, but I remember three parts clearly: 1) John kicking my kneecap while yelling, "Punk rock!"; 2) a lively discussion about Native Americans; and 3) the call I got from Tim. "Marc. It's Tim, maaaaannnnn. Listen, I'm totally bummed, but I got to sell the Shovel," Tim said. It was a bittersweet call. I was ecstatic about the opportunity to own such a righteous chopper, but at the same time it was a depressing situation for my good friend.
HB: But that didn't stop you from buying the bike, did it?
MF: I got over it. I figured we all want sweet choppers, and they all have to come from somewhere. So when we got back to Texas, I made some arrangements and within a short time frame I ended up in Frisco, Texas, and picked it up. Tim showed me his ritualistic starting sequence. A sequence that I later found out only worked for him. This bitch broke my heart a few cold nights not wanting to start. We loaded it in the truck that night and then loaded ourselves with Jack Daniels, David Allan Coe, and Jefferson Airplane. The next morning we dusted off the night and headed for Houston.
<div class="st-block quote text-
Notice: Undefined index: st_text_align in C:laragonwwwhotbike-importblocksquote.php on line 1
">
We loaded it in the truck that night and then loaded ourselves with Jack Daniels, David Allan Coe, and Jefferson Airplane
HB: Did it look like it does today?
MF: It was configured differently back then but not by much. He was running a black Wassell tank and rear fender. At the time I thought I had to do something to set it apart and make it my own. John Collins kept telling me, "It's perfect. You're gonna f—k it up." I didn't listen.
HB: What did you change?
MF: One day I was hanging out with our friend Gary Griffin who had just returned from the West Coast. He kept talking about Scott "T-Bone" from Noise Cycles and how I should get him to build me a tank. So I reached out, and Scott was way cool and professional. This guy has a great work ethic. I remember one night I was out partying, and I got a call from him asking what side I wanted the petcock on. The next morning I was trying to remember if I had even made any sense to him. He did a great job narrowing and "friscoing" the 2.3 sporty tank. When it got to Texas I took it straight to Bonez at FYRL Designs to shoot it with Pagan Gold.
HB: How do you feel about the bike today?
MF: It's been a serious love affair with this machine. I recently thought about selling it to help finance my Panhead project, but I just couldn't do it. I've also thought about running the Wassell tank like Tim did. In the last four or five years I learned that I didn't have to change up the style and color to make her mine. I just had to learn how to start it with my own sequence.