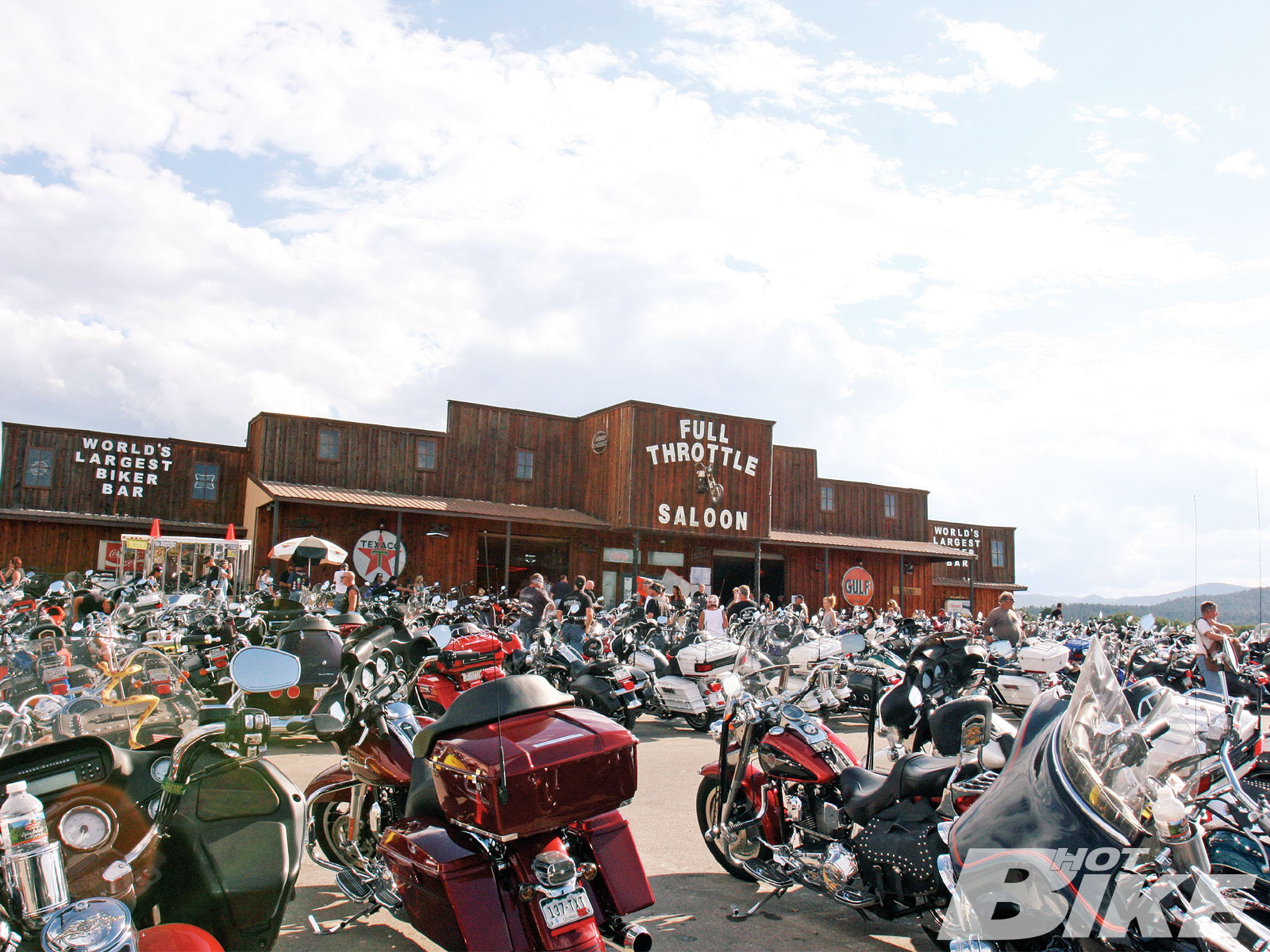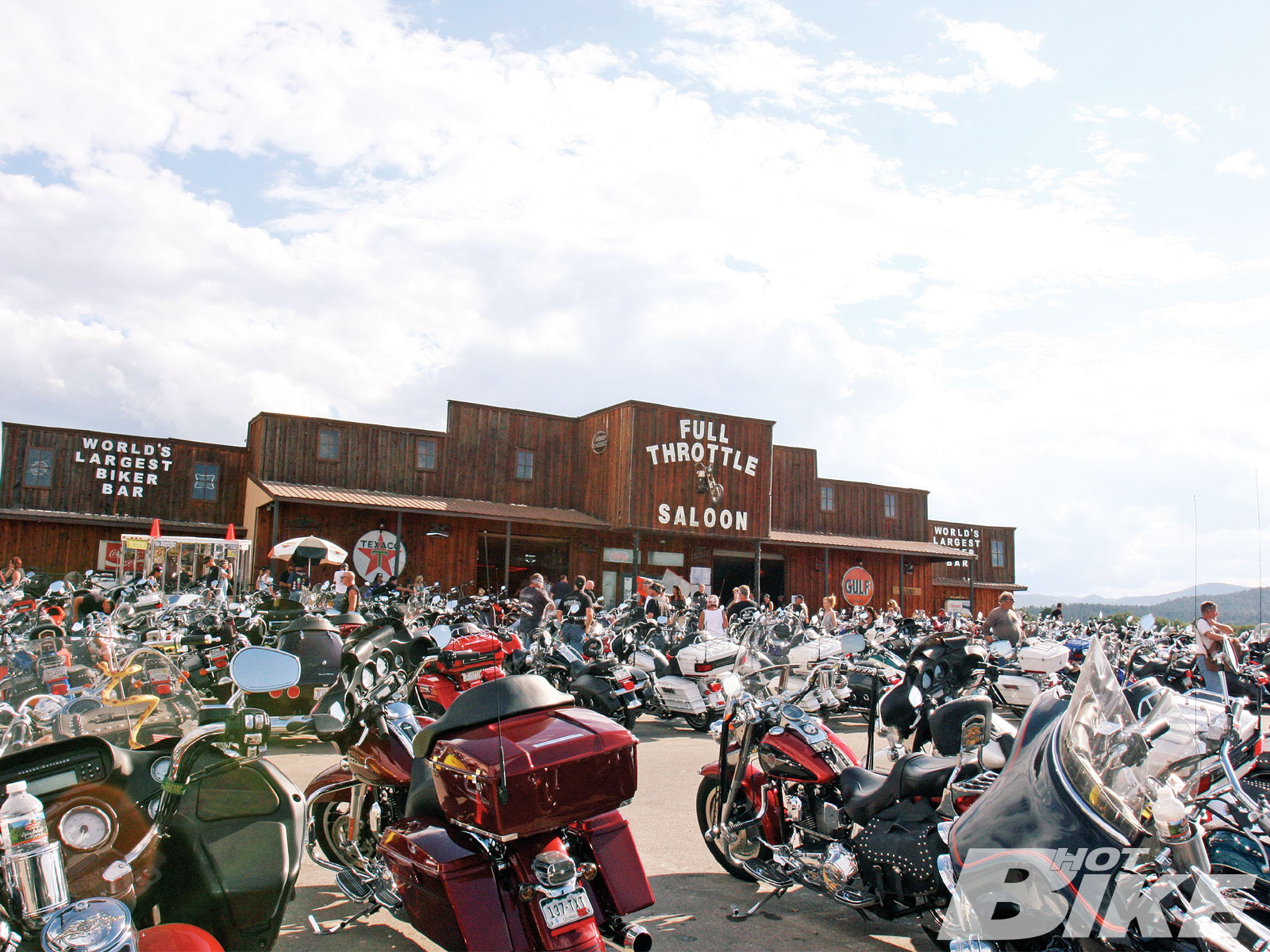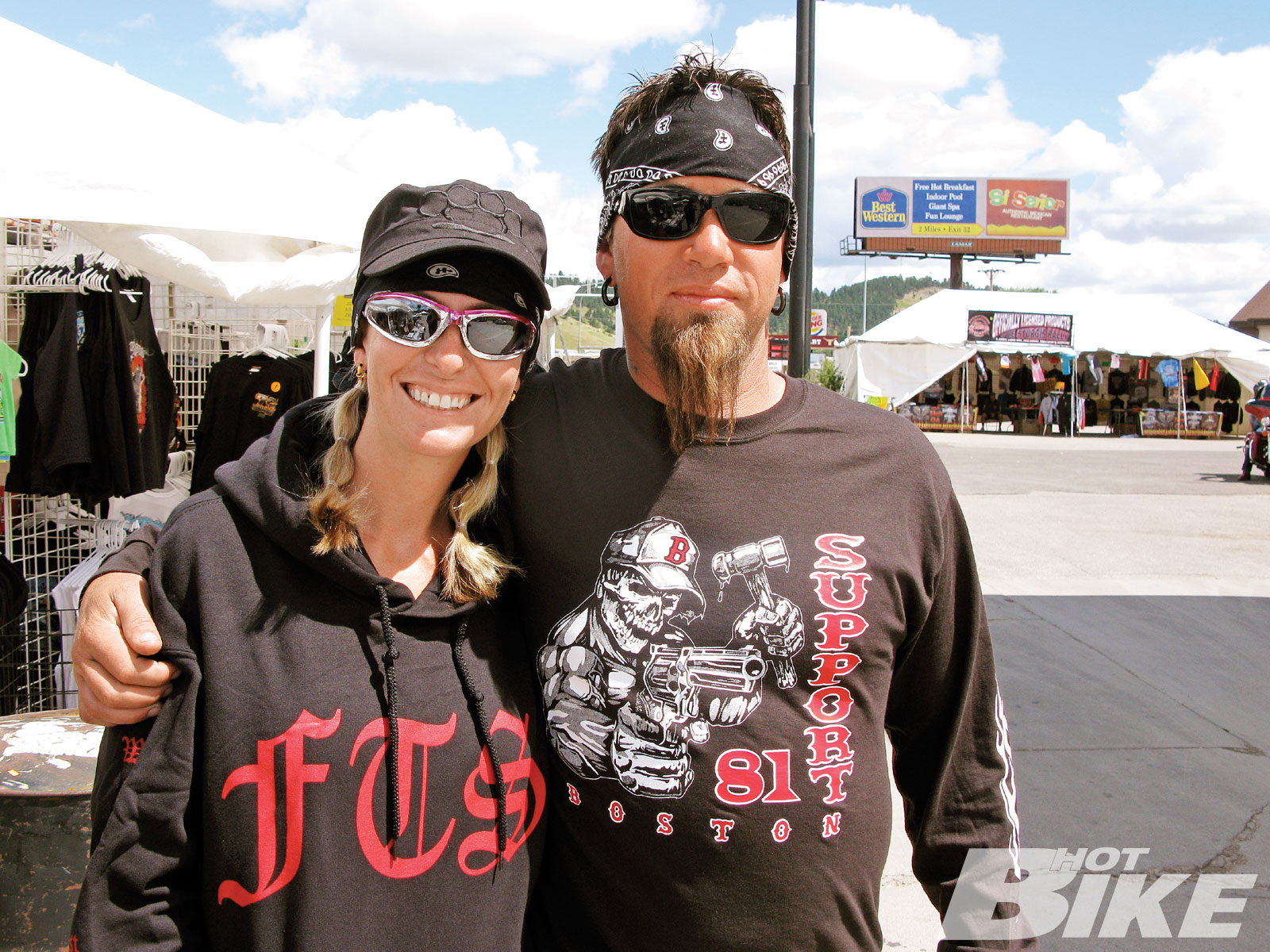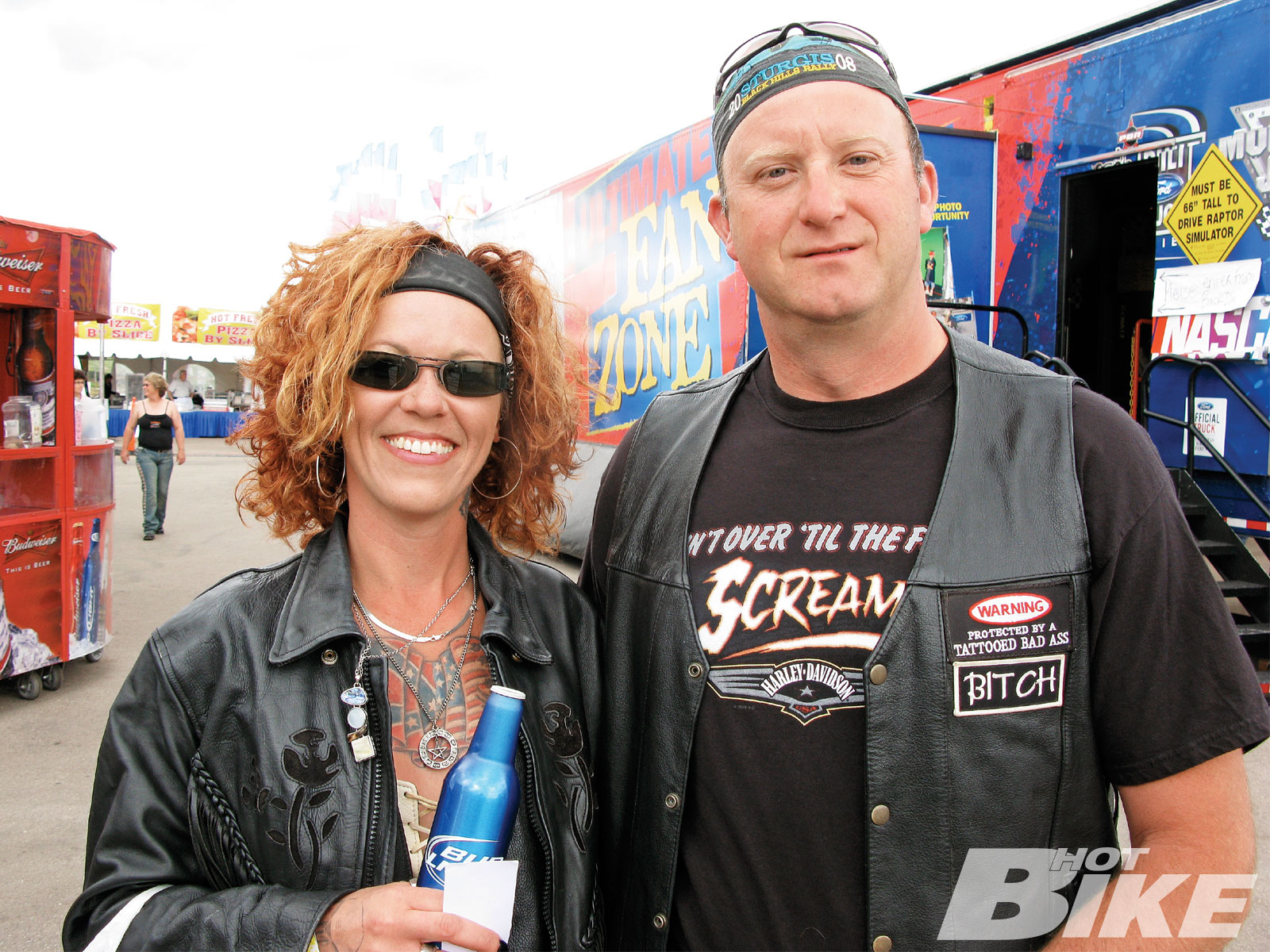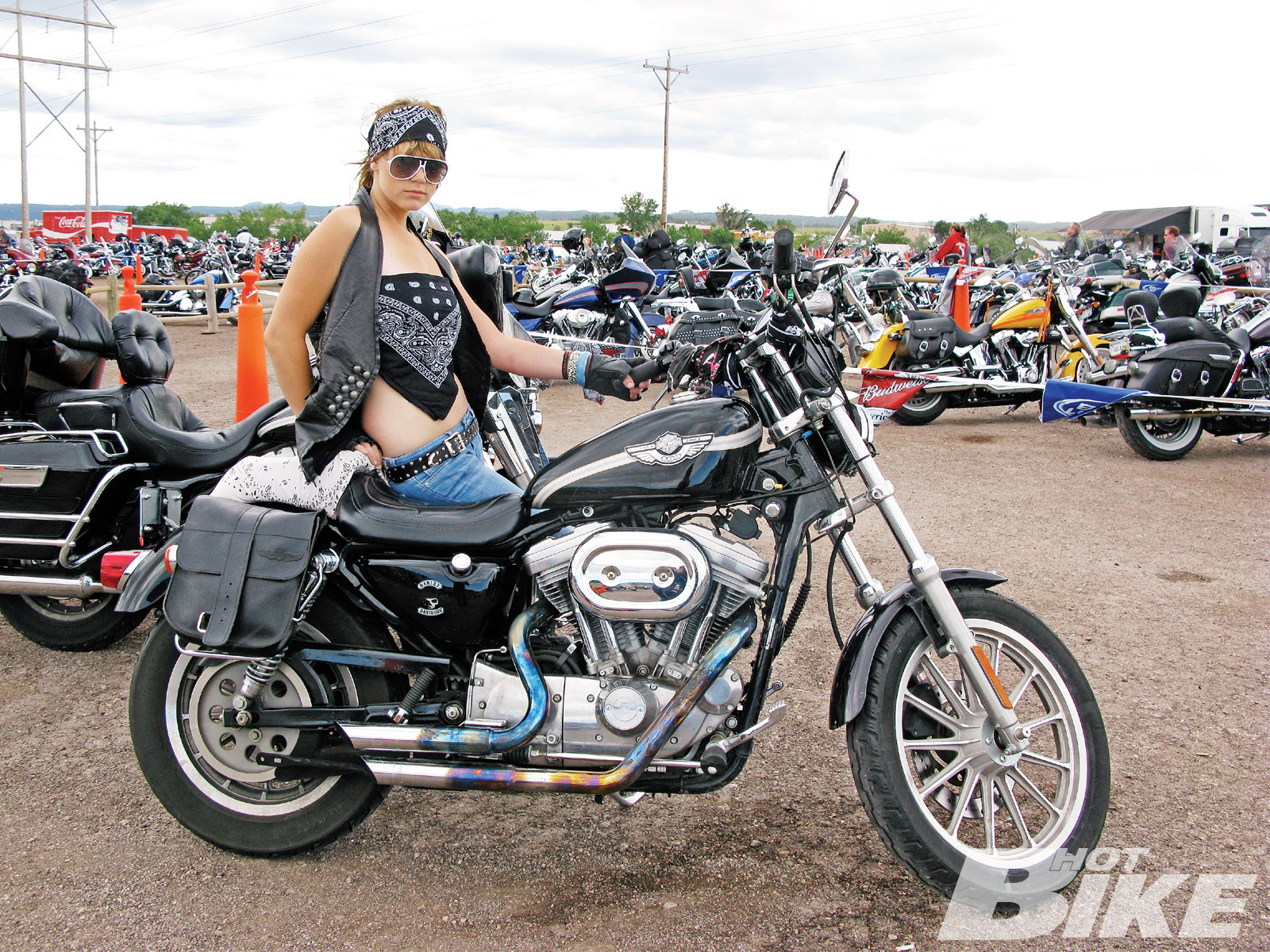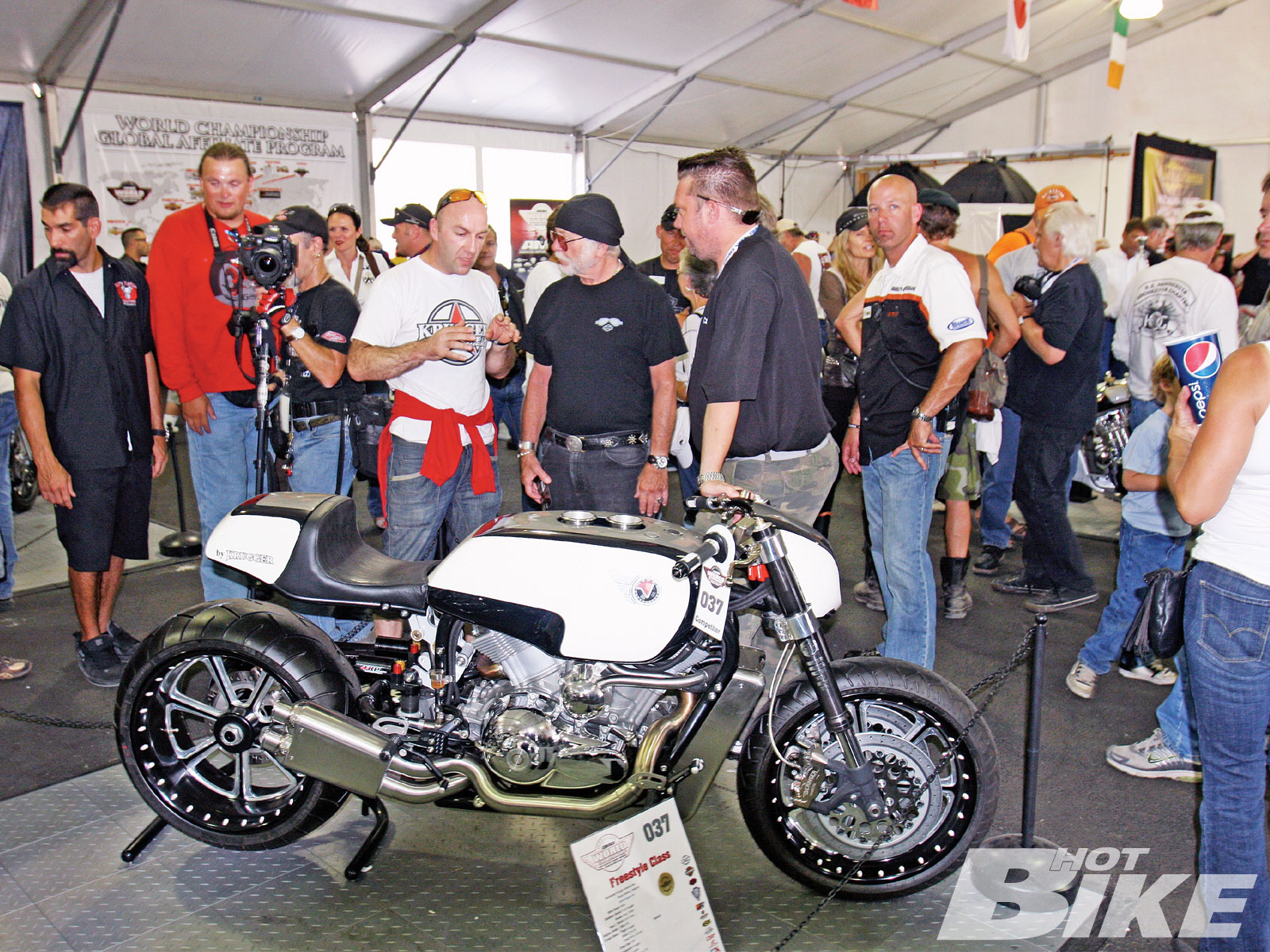 Little did Clarence "Pappy" Hoel or the rest of the Jackpine Gypsies motorcycle club know back in 1938 that they started the Mecca of motorcycle rallies. Never in a gazillion years did those fine gents ever think that some seven decades later the 2010 Black Hills Motorcycle Rally was going to be one for the record books.
When we hit the Sturgis county line we immediately noticed that there were many more riders and onlookers than in the past few years. We asked the powers that be about the large crowds, and never got a concise number of just how many people attended this year's rally. Nonetheless, the keen minds at HOT BIKE did determine by the hundreds of thousands smiling faces and thundering din of thousands of V-twins shouting with glee that the 70th year of Sturgis had to be the largest in quite some time.
Delving further into the rally, we hit up the usual spots and found them all to be jam-packed with cold beer, hot ladies, and a ton of vendors hawking their various wares. It seemed as if everything that a biker could need was on hand at every street corner.
People don't just come to consume at Sturgis, there are plenty of riders who love to give back as well. Tons of folks rode in charity events such as the Legends Ride, which benefited the Black Hills Children's home. The ride featured large group of do-gooders looking to give back to the local community, a cast of motorcycling's best and brightest builders, and even Pee Wee Herman made the scene.
For those who wanted to check out what bikes the New Year will bring, Harley-Davidson, Yamaha, Can Am, and Victory had fleets of test bikes to ride and enjoy.
The next day we cruised out of town to the Full Throttle Saloon and threw back a few coldies while talking with friendly rally-goers who were more than pumped on being part of some good old reality TV filming. After trying to get our own 15 minutes of fame, we shoved off to the Broken Spoke campground to check out the daily hijinks by the outdoor pool. If you haven't ever bore witness to what goes down both in and out of this body of water, you need to get your big-mirrored voyeur glasses on and soak up the scene.
We also made our way out to the Buffalo Chip campground and took a tour of the giant estate. The camping was impressive. Everything from $20 tents to $700,000 Prevost RV-buses shared the terra firma proving that the Buffalo Chip was a true gathering of the motorcycle tribes. The Chip also had the rally's best bands every night with thousands of fans looking on while revving their engines in applause. Even German heavy metal giants the Scorpions decided to make their final US farewell appearance in Sturgis.
The rally's massive amounts of half-naked girls and burnout contests were all well and good, but the riding is what makes the Black Hills rally worth the trip. Whether you like long straight highway cruises or twisty canyon carving, the South Dakota roads have something for everyone. Every day we took a different route around the general rally area with one in particular being stellar. On this great ride we rode up to Deadwood and Lead where the casinos beckoned our call. When we finally went bust, we threw a leg over our machines and road Hwy 14 to Spearfish then out to the Belle Fourche Wildlife Refuge. After gawking at some scenery in the adjacent town of Newell, we jammed on back into downtown Sturgis to catch some dinner and reflect on our weeklong trip to the Black Hills Rally.
Our consensus was unanimous. The 70th anniversary will go down in history as one of the best we've ever been to! If you didn't make the 70th anniversary of Sturgis, from what we heard most everyone is going back next year, so you may want to start saving your spare change and vacation time for August 8 through August 14, because a righteous time will be had by all! For more info check out hotbikeweb.com for all things Sturgis.