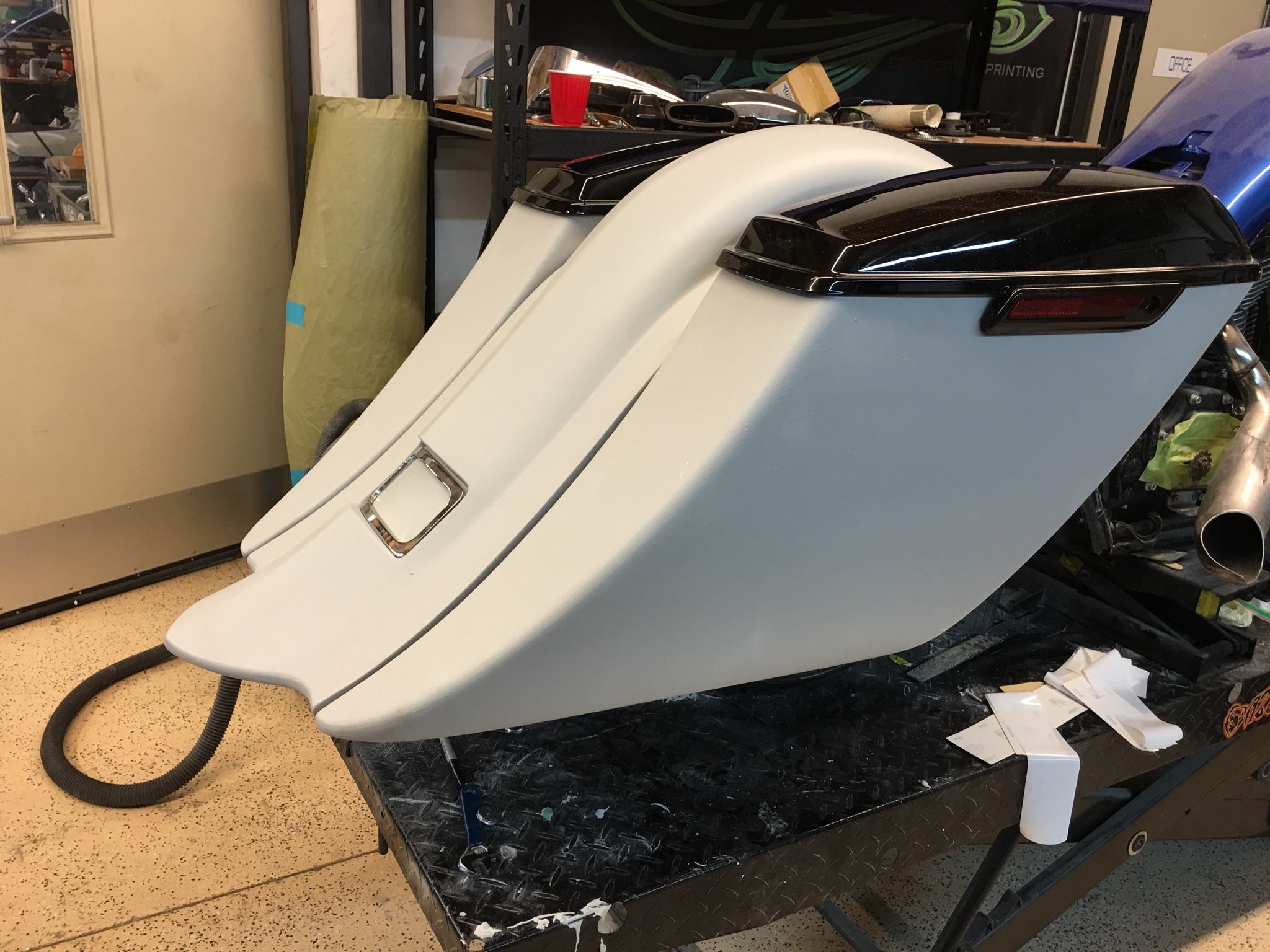 Turkey day is over and it's time to get back to the business of thinking about your bike. If yours happens to be a Victory bagger in need of the custom look on the back half, consider what Azzkikr has to offer. Made for Victory bikes to OEM fitment, the Victory Lane Daytona Rear End Kit from Azzkikr consists of a set of saddlebags, rear fender, and side panels. This is the same setup as Azzkikr's Talladega rear end kit but with a smooth side and without an accent. Made from high quality fiberglass, the kit comes primered and almost ready for paint.
If you want to know more, pay the Azzkikr website a visit for yourself.
While your getting over your Thanksgiving food coma, kick back, relax, and enjoy some bike features with us.