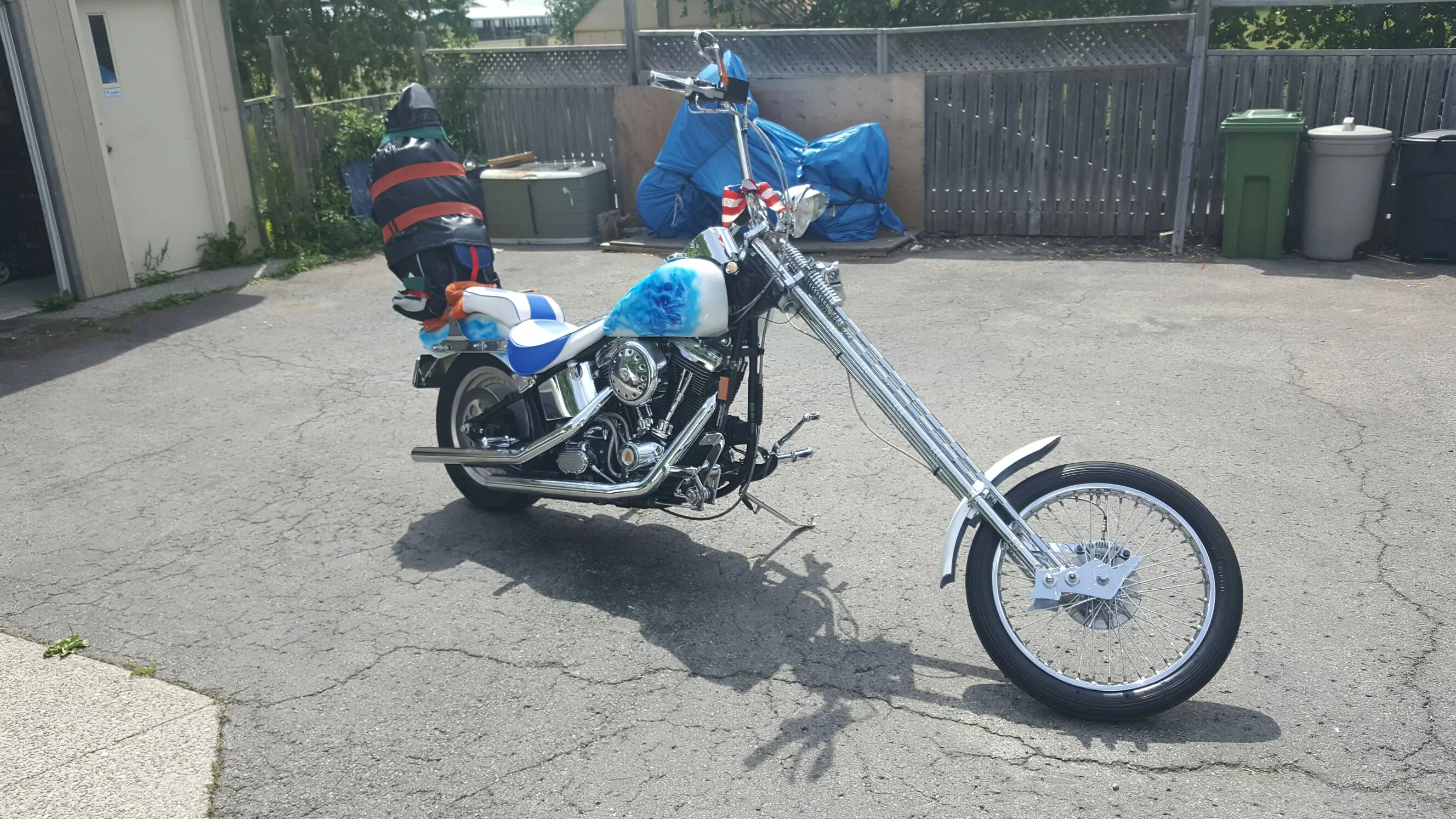 Born in 1992 as a FXSTC Softail, this bike comes to us from Shawn Laramie. "I built a chopper many years ago then sold it to buy a house; big mistake on my part. I've always wanted to build another one." Eventually he bought this Softy and while he was happy with it for a time, the chopper itch kept on keepin' on until he found himself hunting springer front ends. "Then I found this one that's total custom with fists giving the finger and I knew I had to have it so I negotiated a deal with another chopper luvin brother with the name Justin White."
Now he just had to put the two together. Easy-peasy, right?
Yeah, about that. All he had to do was rake the neck to pull the trail back into line, using nothing but guts, a Sawzall, and a helping hand from his pal Chris Lacey (another friend with a shop took care of the welding). Shawn and his friends handled the rest of the fabrication and parts swaps for his chopper, including Tilley's Fine Art & Upholstery for the seat and ESK Ink for the killer paint.
After the paint cured, Shawn took his chopperized Softail out for its maiden voyage with that long-ass fork: "That first ride was pretty crazy but I was hooked and within an hour had gotten used to the long front end. Now I handle it just as well as any other front end (of course she needs a lil' more room to turn)." He also has an Ultra Classic but loves his chopper. "The feeling is unexplainable and I see it in all the faces who see or pull up beside Blu, usually getting a thumbs up or a crazy smile from all."