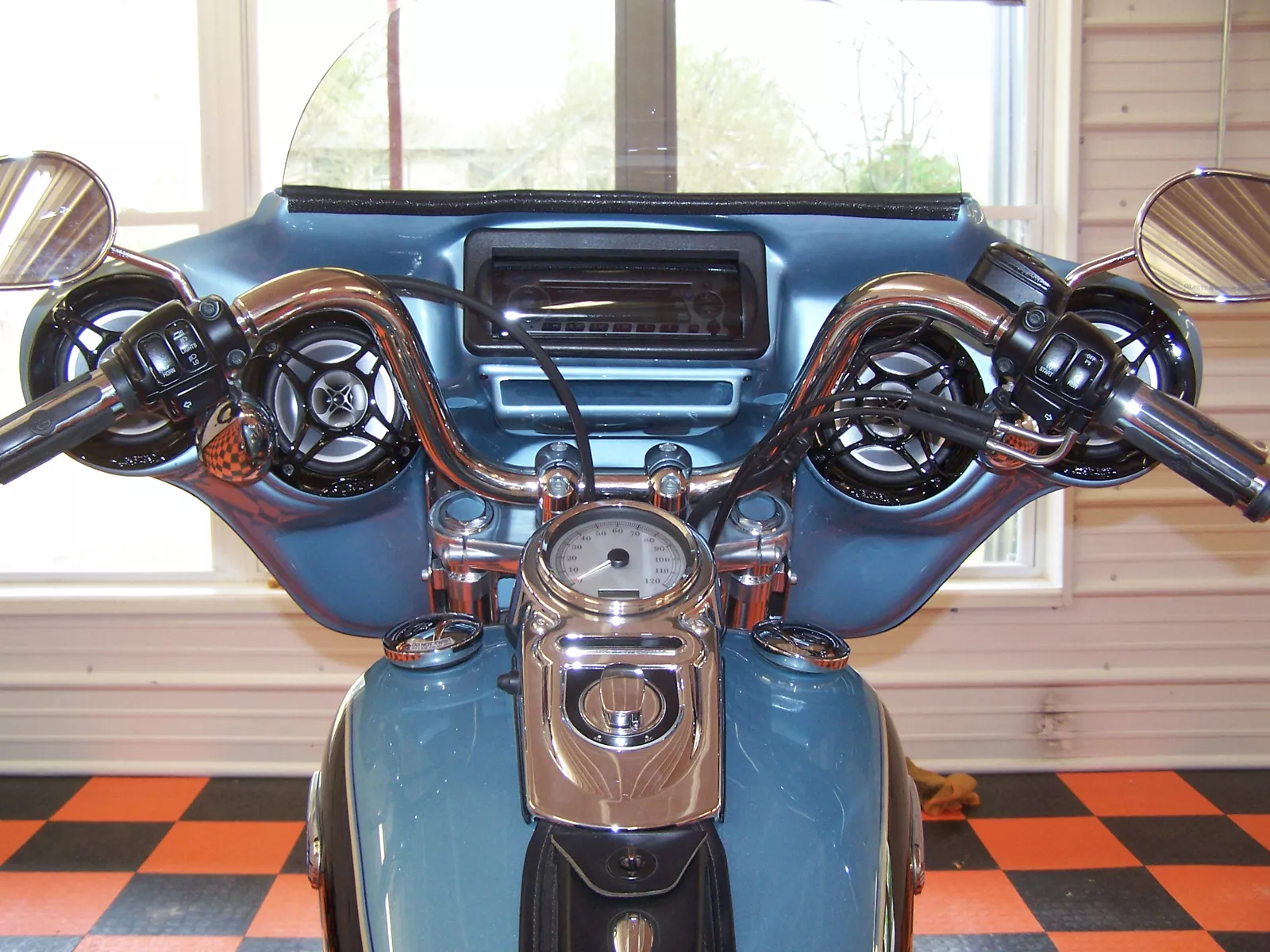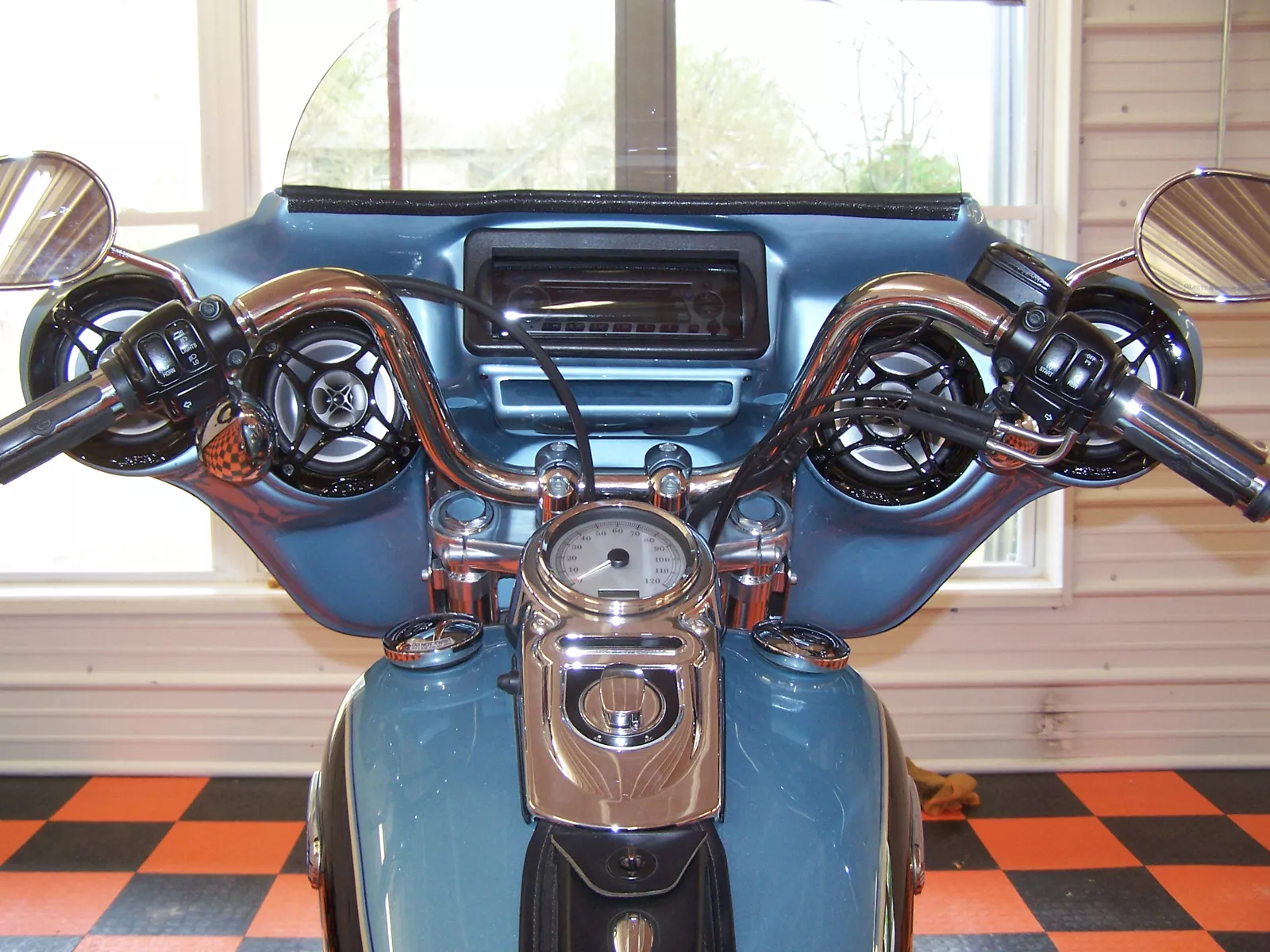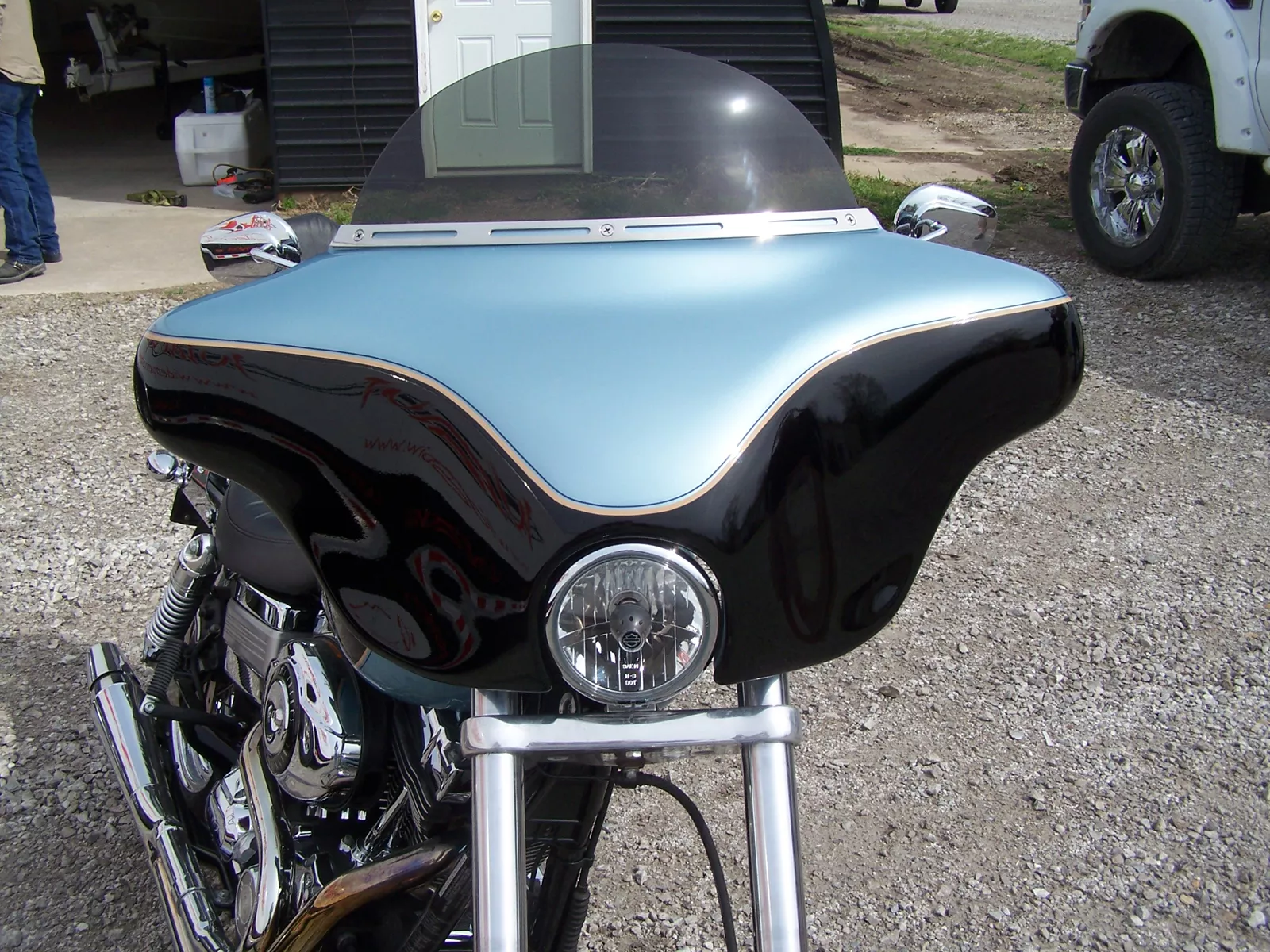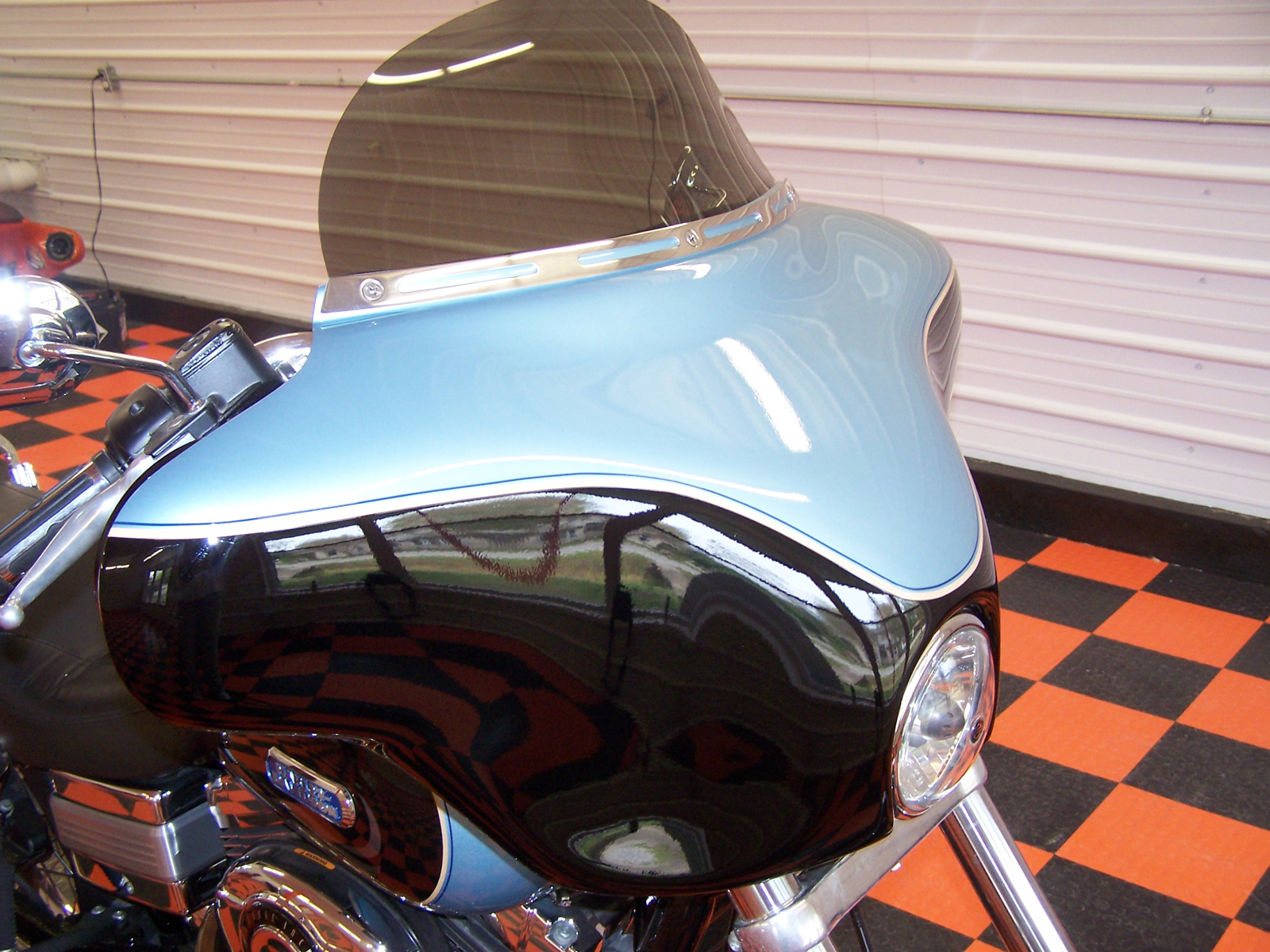 Our newest fairing is for the Dyna Wide Glide. This newest fairing will open up a lot of different bikes that is similar to the Dyna Wide Glide. Like the Softail Standard, Duce, Night Train, Sporters. The fairing is mounted to Memphis Shade brackets that clamp around the forks. We are also selling these brackets for the different size of fork tubes.
We also have updated some of your products that come with the fairing for $850.00 + frt… The Jensen stereo is the MSR3007, The Jensen Power Plus 525 speakers. They are 150 watts. All fairings now come with a new custom formed windshield. They come in 5 1/2″, 8″ or 10″ smoke or clear. There is a black in the 5 1/2″ only. The new custom formed windshield will give you an imagarinry 3 more inches. It takes the wind up and over the rider. We also sell Klock Werks windshield for our fairing. We also have upgrade speakers for $50.00 more, Sony speakers XS-GT 1326A 150 watts, Kenwood speakers KFC 1393PS 160 watts. We have an upgrade Sony Stereo CDX-M60UI for $50.00 also. Another option for your fairing is Freedom Wings for the fairings.
I think we make fairings that will go on about 20 different bikes. When you count Harley Davidson, Honda, Victory, Yamaha, Suzuki, Kawasaki. We are in the processing of doing a few more types of bikes.