Yoshi Kosaka's Garage Company is one of those rare shops that doubles as a time machine. Not some DeLorean that hops all over history, but one that's permanently set to 1984-ish. Step through the door into this California shop and you'll be hard pressed to find anything more recent than a Shovelhead.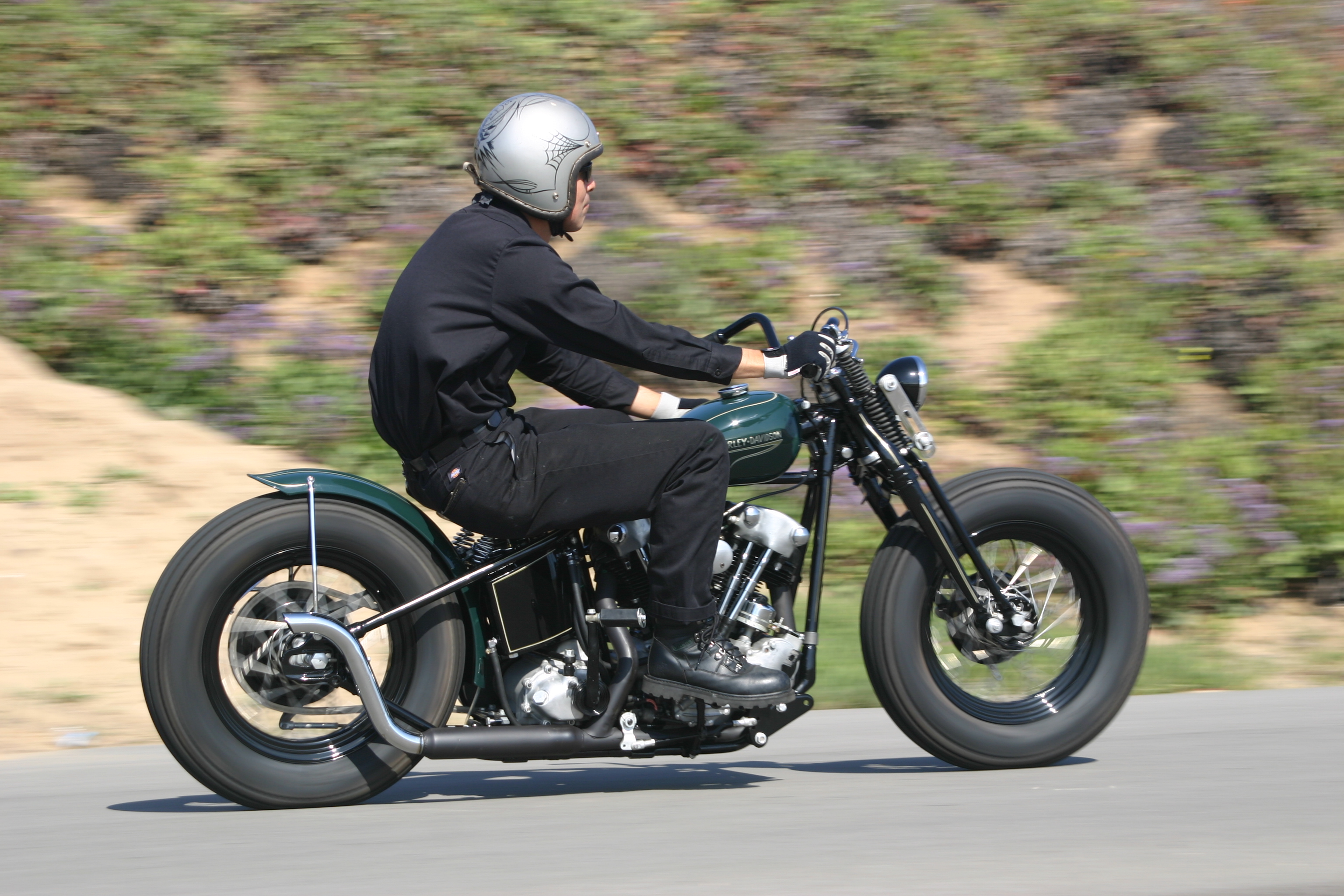 What you will run into are old motorcycles. Yoshi's big on old iron, be it domestic or imported. He's gone to great lengths collecting old parts (and old memorabilia as well; the walls are thick with bike books, T-shirts, helmets, toys, and more). Ducati racers, XR's, Pans, and Knuckles are king here. On a good day you might even find a Sprint or two.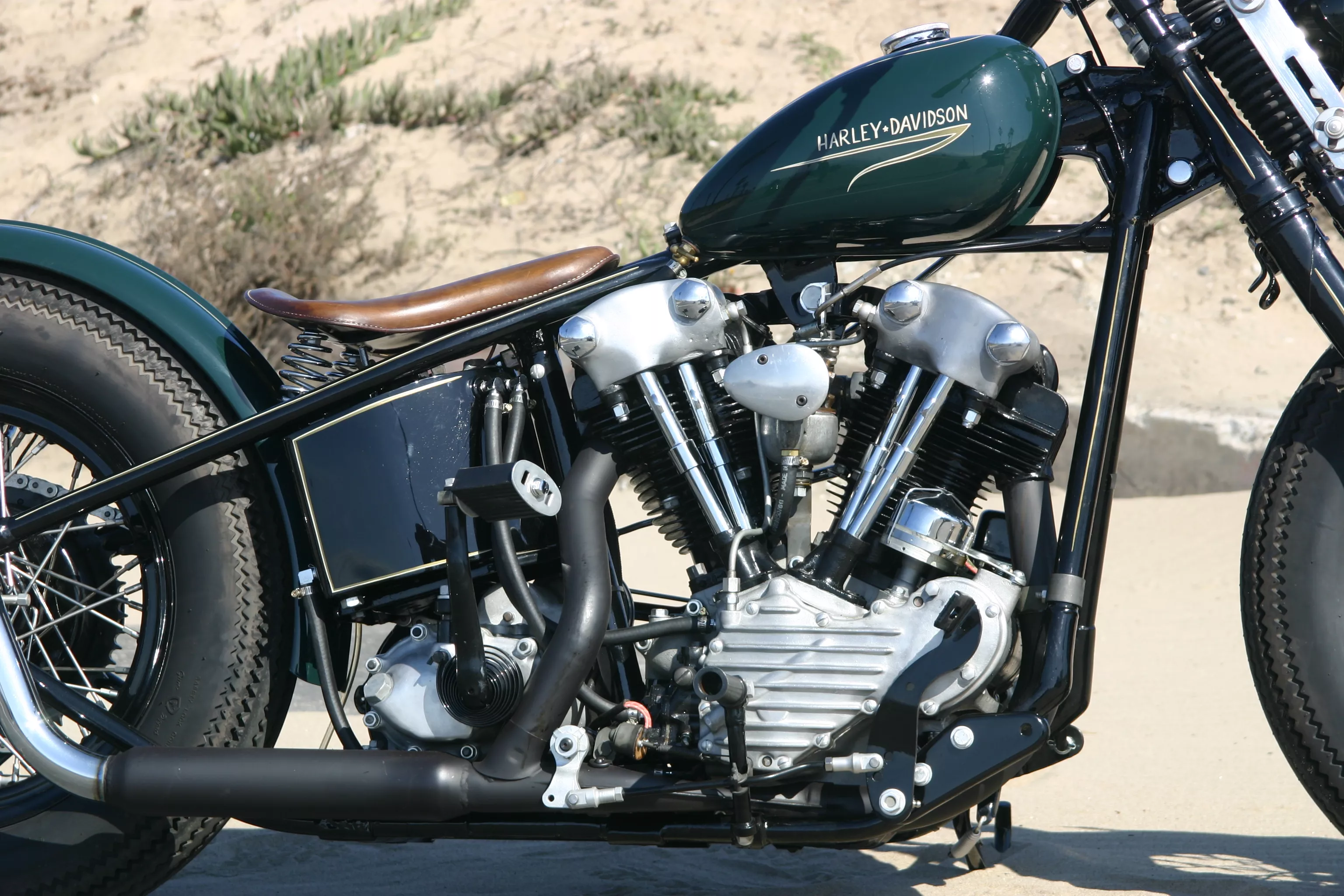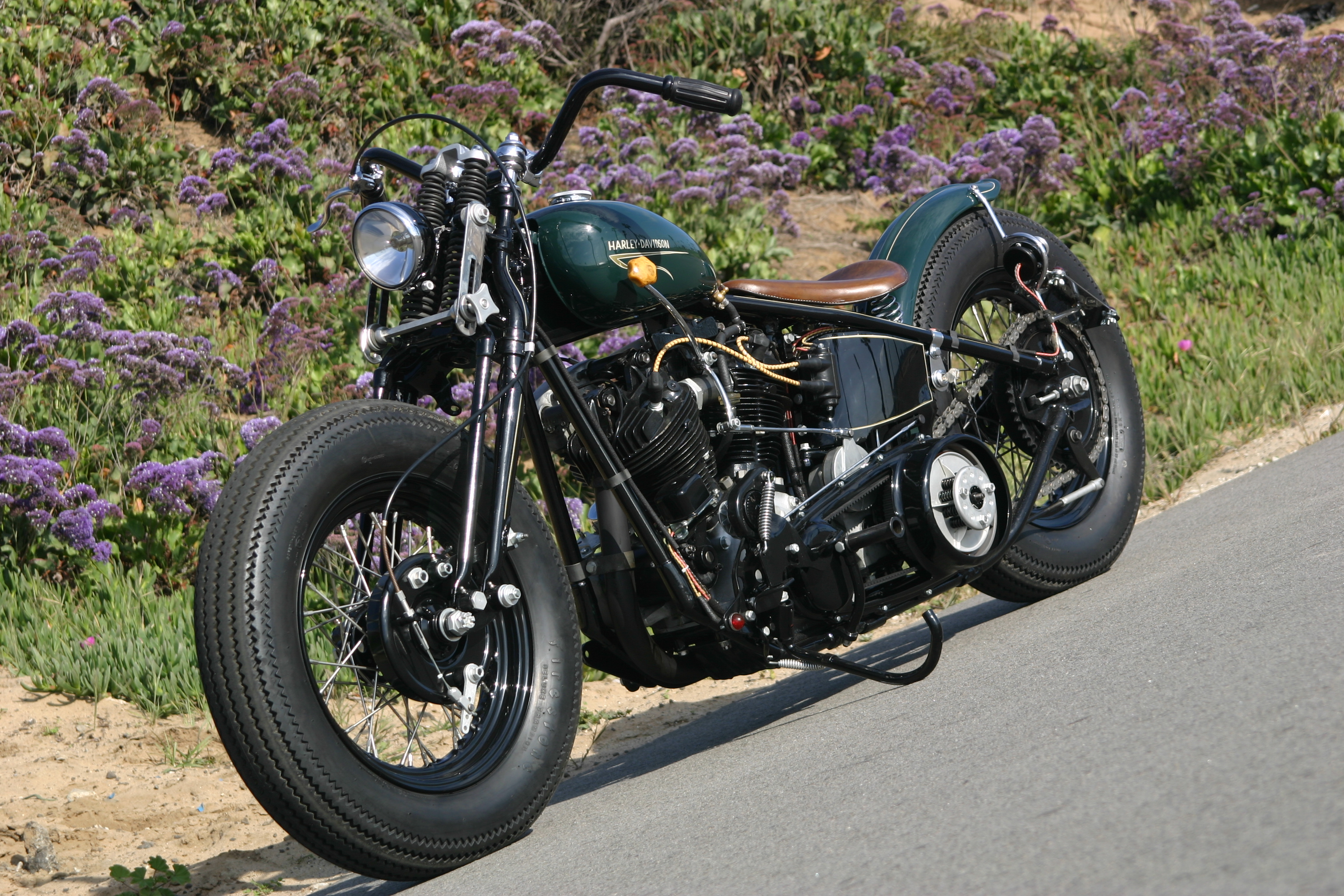 That all said, it's no great shock that they specialize in customs built from old parts, mostly bobber chops like G40 here. The storefront is filled to the gills with motorcycle paraphernalia but it's nothing compared to the parts mountain in the garage area out back. Some of G40's pieces came from that hoard but some are new bits that fill in the blanks Yoshi couldn't mine from the mountain.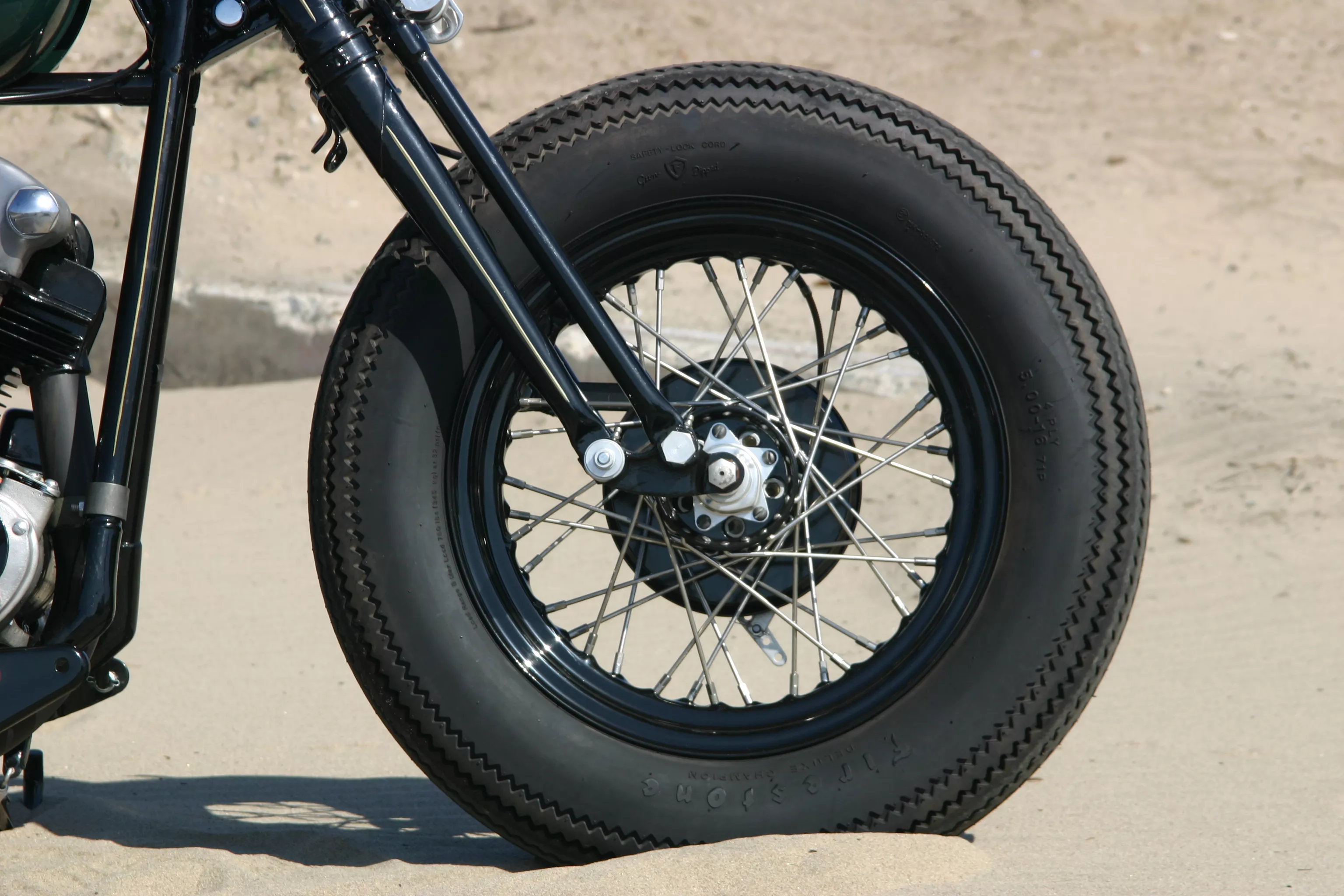 The bike's soul, though, is anything but new. G40's beating heart is a 1940 EL knucklehead reconstructed by Mike Knox. Most of it is the original deal but the pistons, pushrods, and valves were no good so he swapped them out.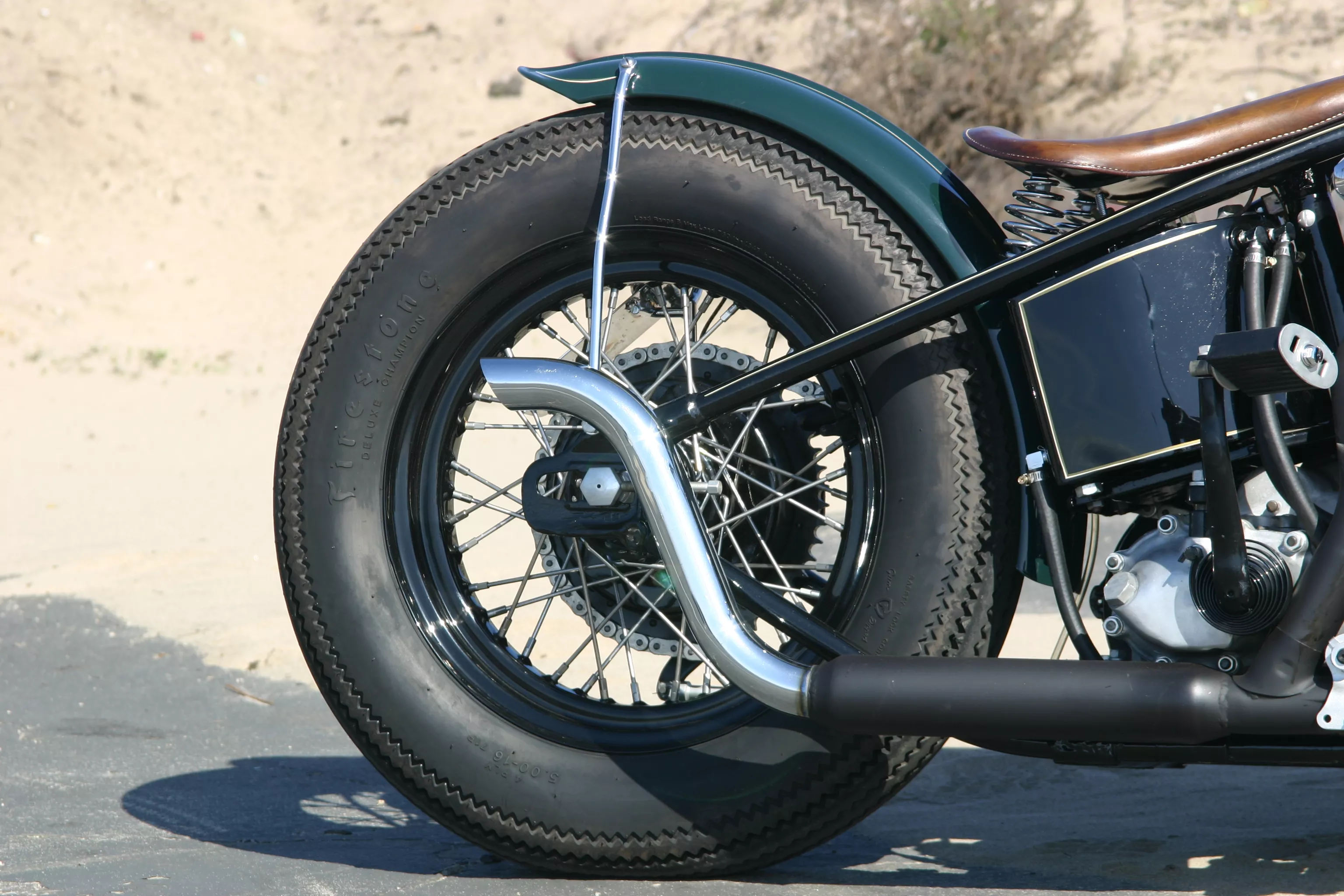 Although getting the motor back up to snuff was fairly straightforward, the frame wasn't nearly so healthy; the shop scrapped it in favor of a `57 chassis whose last occupant was a Panhead. Yoshi's crew didn't make too many changes to it; they kept the rake down to 31 degrees and didn't bother stretching it. Kosaka comes from a racing background so he makes machines that put function a step ahead of form.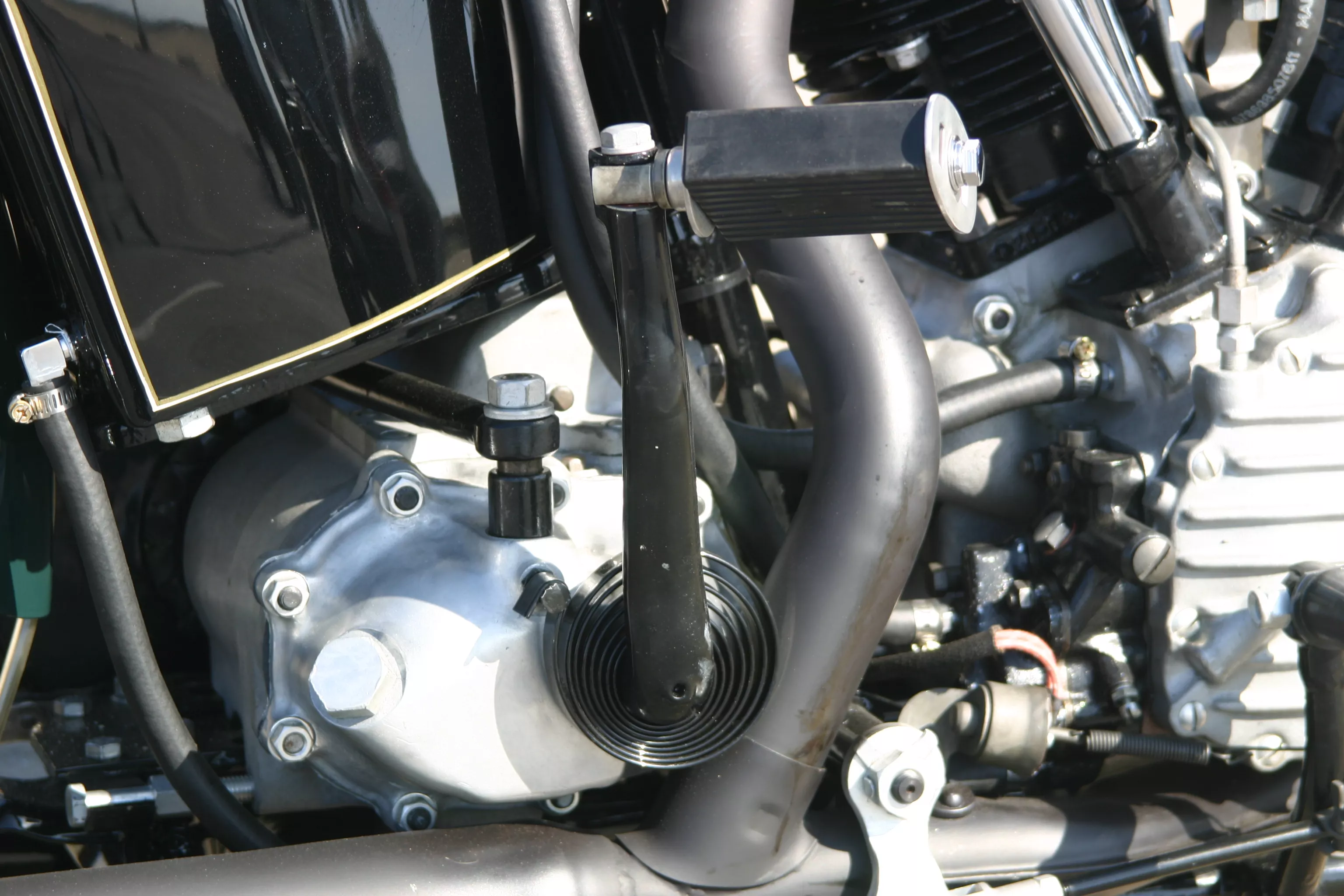 A few trips to the pile later, the project looked more like a bike. Yoshi's packratted so much hardware over the years that it's impossible to remember where it all came from. Just read the spec sheet. To this day he isn't sure where the gas tank, back fender, or tail light originated. Well, that's not entirely true; he's sure the latter two came from Britain but that's about it. One thing's certain, though. All of them fit the look he wanted for G40: classic American bobber with a UK influence.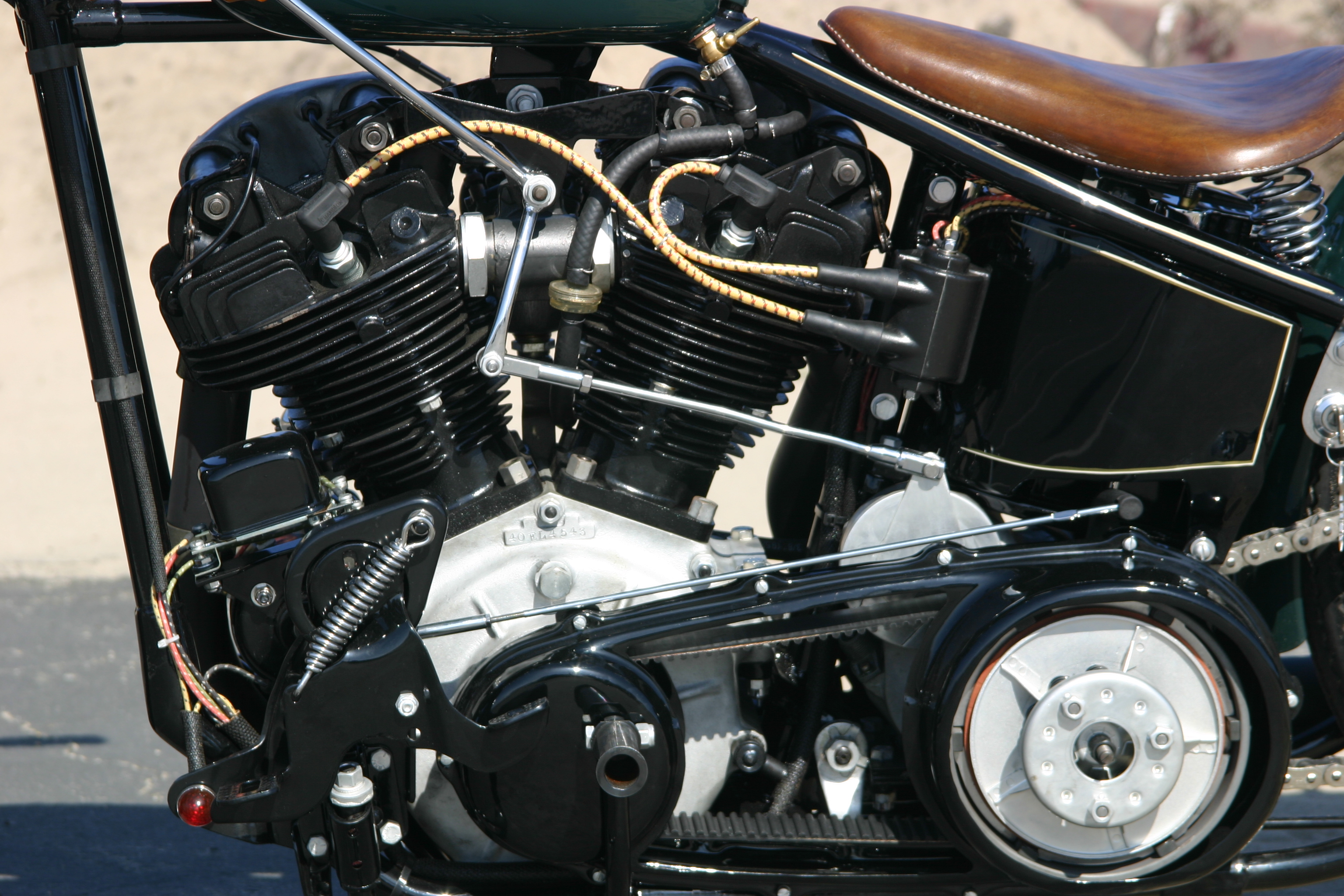 Garage Company carried that over to the paint too. They had G40 shot in what they call "British Green" as sort of an homage to British steel from the classic era.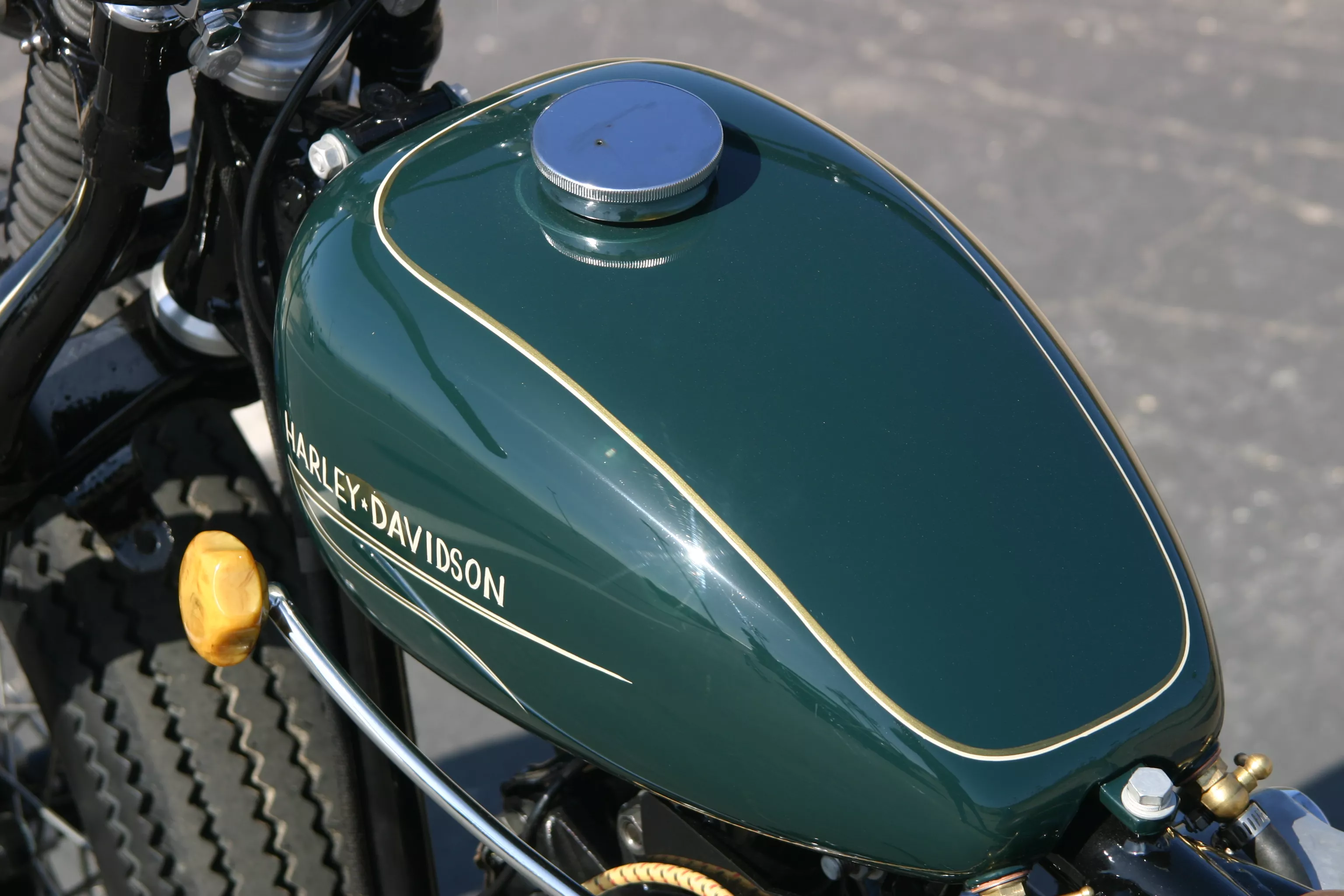 In any event, Yoshi and company created G40 in four weeks. Gathering all of the parts that went into it, however, took years (and a lot of floor space). It also helps to have a time machine at your disposal.