The release of the all-new Harley-Davidson Softail line this model year 2018 brings a few options for aftermarket upgrades. Of course, as the months roll on more and more options will be coming available from all your favorite manufacturers.
We put together a small list of aftermarket parts and accessories for the Softail Low Rider that you can order now or put on pre-order.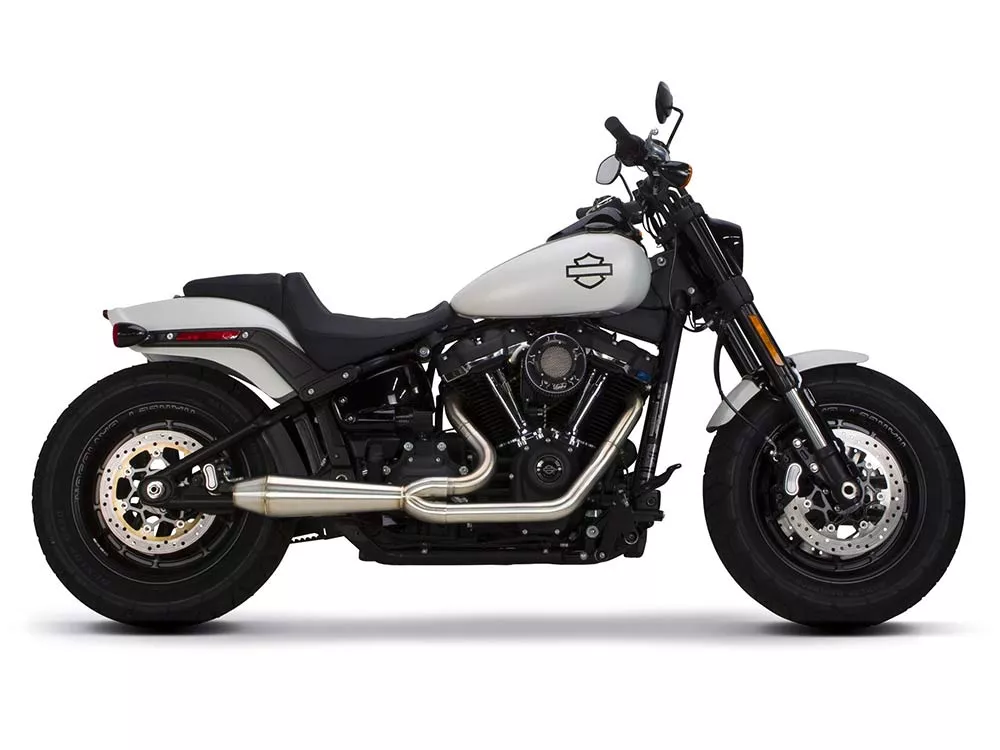 TBR's classic stainless 2-into-1 cone system complete with either a carbon-fiber end cap or a welded Megaphone Gen II end cap. The stepped headers offer a substantial power increase, while the 2-into-1 system by design will increase torque significantly.
The exhaust system is designed to accommodate both stock (12mm) O2 sensors as well as aftermarket wide band (18mm) sensors to allow for versatility in tuning.
Comp-S 2-into-1 Features:
Dyno tuned for maximum performance
Swept-up muffler for enhanced ground clearance
Carbon-fiber end cap
Mandrel-bent stainless-steel tubing
All TIG welds done by hand
High-temp SS wool and packing material
Fits with forward and mid-controls.
Available in brush finish or ceramic black.
Accepts stock O2 sensor.
Heat shields included (not pictured on bike)
17 pounds of weight savings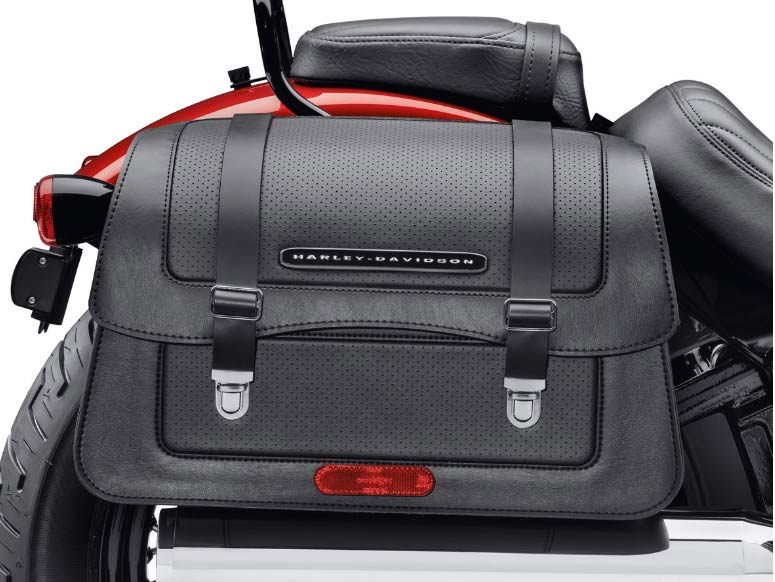 Sized for commute to work or a ride across the country, these modern bags are styled to complement the stripped-down look of the Softail cruiser models. These modern waterfall-style saddlebags are completely removable with the simple pull of the internal handle and a rearward slide, leaving your bike stripped down and unencumbered.
Nickel/silver finish
When removed, the bag leaves behind simple, inconspicuous docking points
Bags feature a flip-back lid and a reinforced vinyl-wrapped body with perforated style panels
Finished with nickel snap-to-close hardware and a black chrome Harley-Davidson signature medallion
Complements stock and many accessory seats
Can be installed with HoldFast sissy bars and racks when equipped with model-specific docking hardware
Includes all required mounting hardware
2,170ci luggage capacity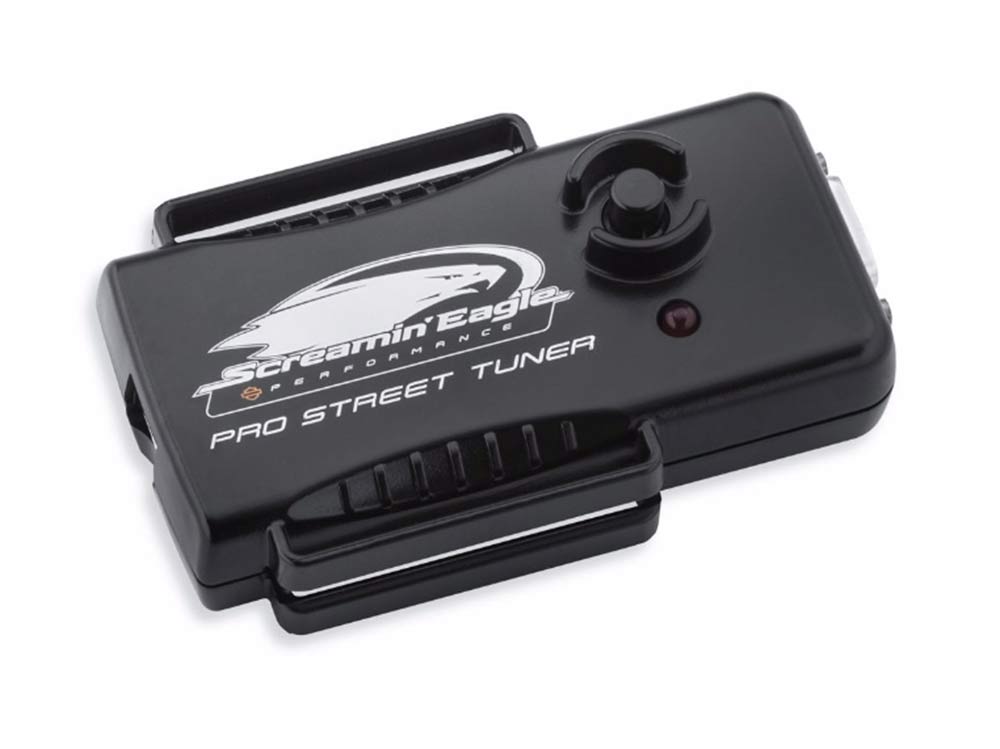 The Screamin' Eagle Pro Street Performance Tuner is designed to simplify management of engine operating parameters as performance modifications are made. Once installed, the kit allows you to adjust key parameters or simply upload the latest Engine Control Module (ECM) calibrations to match your bike's state of tune.
Stores up to 15 minutes of runtime data that can be downloaded to PC, allowing you to view and evaluate the bike's air/fuel ratio, O2 sensor readings, engine speed and temperature, rpm and vehicle speed, throttle position, spark advance, and much more
Vehicle Communications Interface (VCI) will record and display service codes for troubleshooting and diagnostics
Smart Tune Live, a dynamic method to track engine data by running vehicle through a range of rpm and throttle positions, reduces time to modify existing Volumetric Efficiency tables (works on models with factory-installed O2 sensors only)
Adjustability to Spark Advance, Throttle Progressivity, and Volumetric Efficiency to custom-tune the performance combination
Includes the Vehicle Communications Interface (VCI) module and unlimited access to the latest software updates and calibrations available from Screamin' Eagle (Tuner Cable kit sold separately)
Permits tunability to optimize performance and drivability without compromising fuel efficiency, emission levels, engine durability, or 50-state US EPA compliance
Free web-based training guide can be found at www.h-d.com/streetperformancetuner
---
RELATED CONTENT: 2018 Harley-Davidson Softail Low Rider — Dyno Numbers
---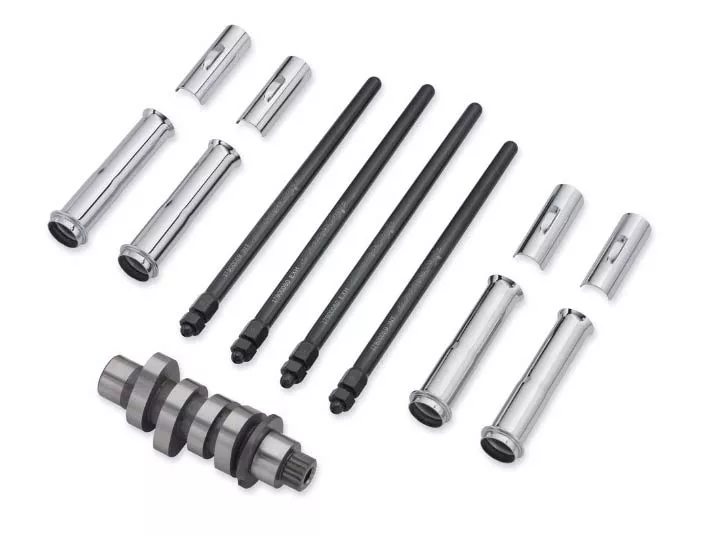 This kit was developed for the budget-minded rider who wants to experience crisp throttle response and acceleration they can feel at slower speeds. The 5-percent increase in torque can be felt immediately off the line and continues to build by up to a 14-percent increase at 4,500 rpm, the ideal powerband for passing slow-moving vehicles.
Delivers enhanced torque and horsepower in the low- to mid-rpm range
Produces passing power without a downshift or high revs
Minimally invasive only requiring opening of the cam chest
Retains original equipment factory warranty
Stage II upgrade
50-state US EPA compliant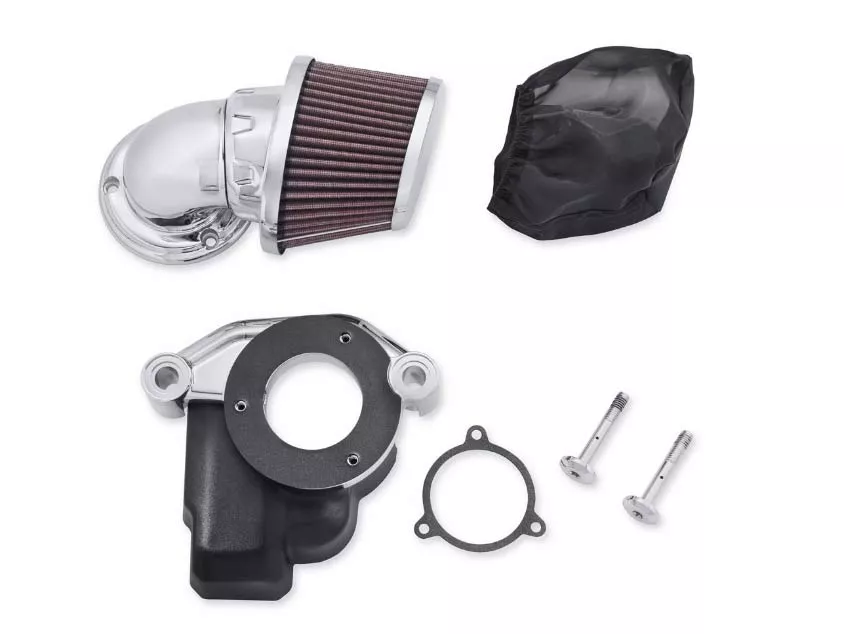 Designed in concert with the Milwaukee-Eight powertrain, the iconic Heavy Breather Air Cleaner features a forward-facing oiled cotton filter element that flows large volumes of clean air into the engine.
Chrome
Short, low-profile cast tube rams the charge directly into the throttle body with little turbulence for increased power and torque
Intake tube mounts to a custom backplate that features integral breathers and covers the throttle body and electronics for a finished look
Slanted compact filter adds an aggressive performance look
Shaped to allow installation on Touring bikes equipped with fairing lowers
Kit includes filter, intake tube, custom back plate, water-repellent rain sock, and all mounting hardware
All models require ECM calibration with Screamin' Eagle Pro Street Tuner for proper installation
50-state US EPA compliant