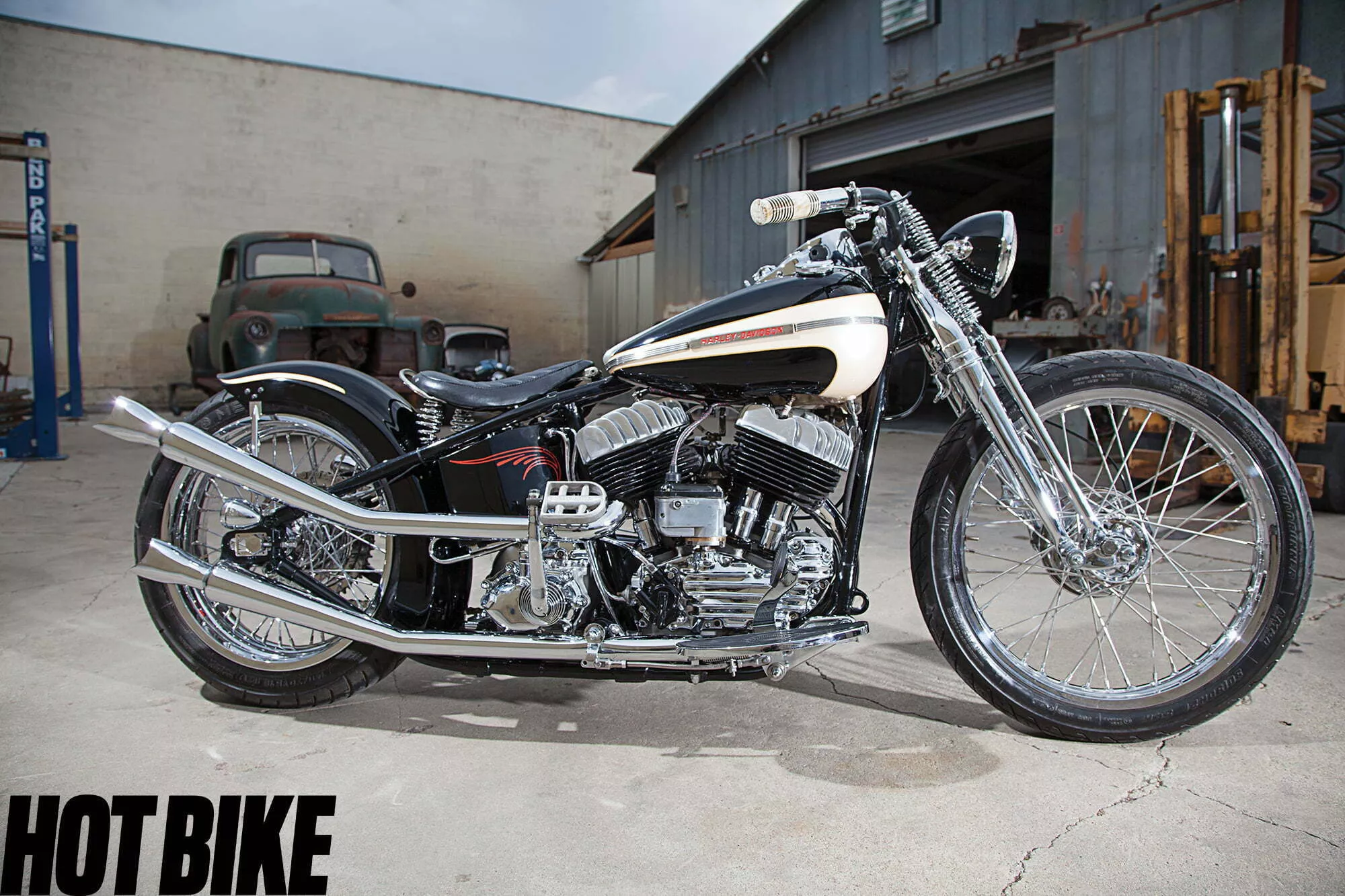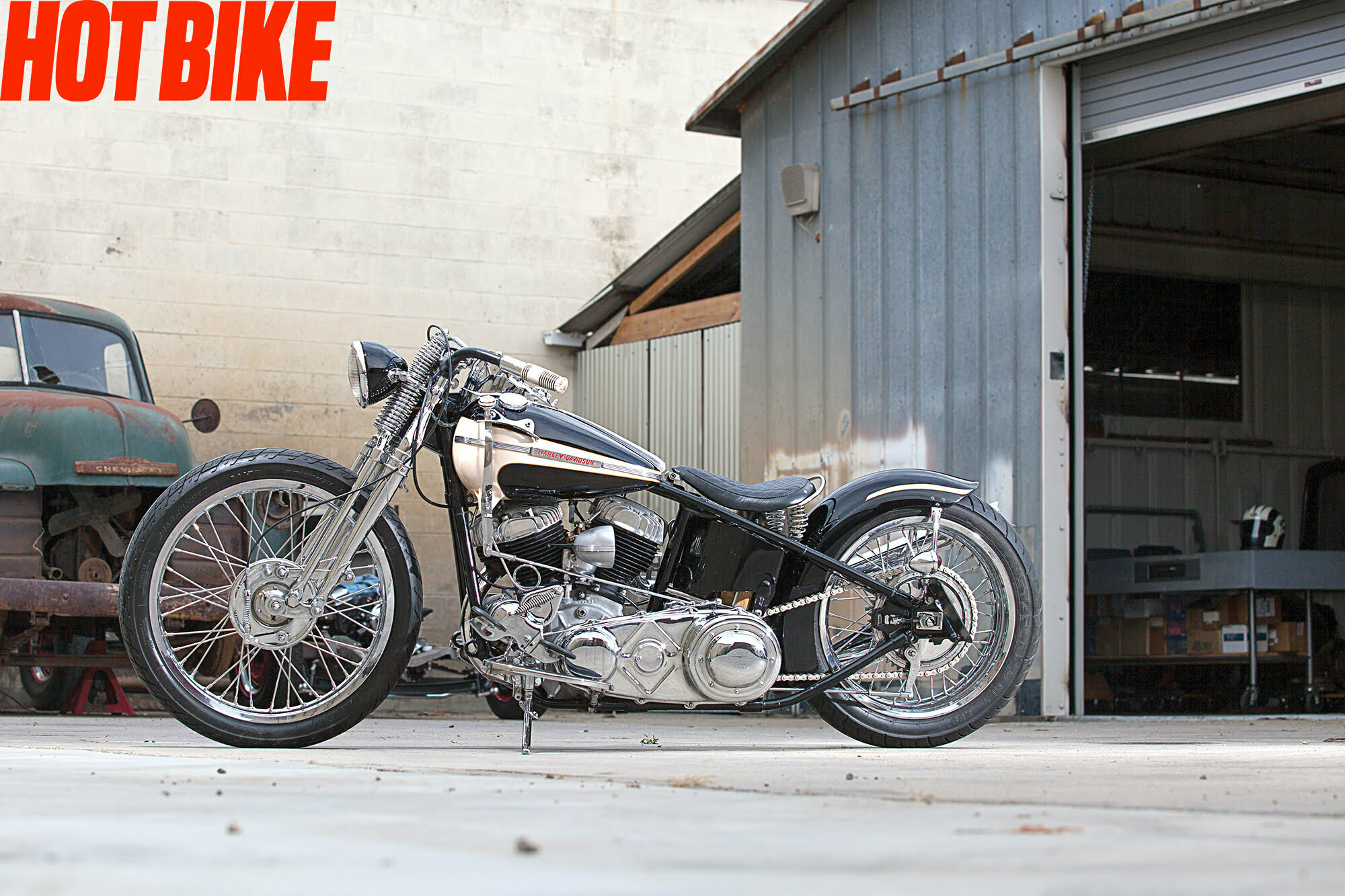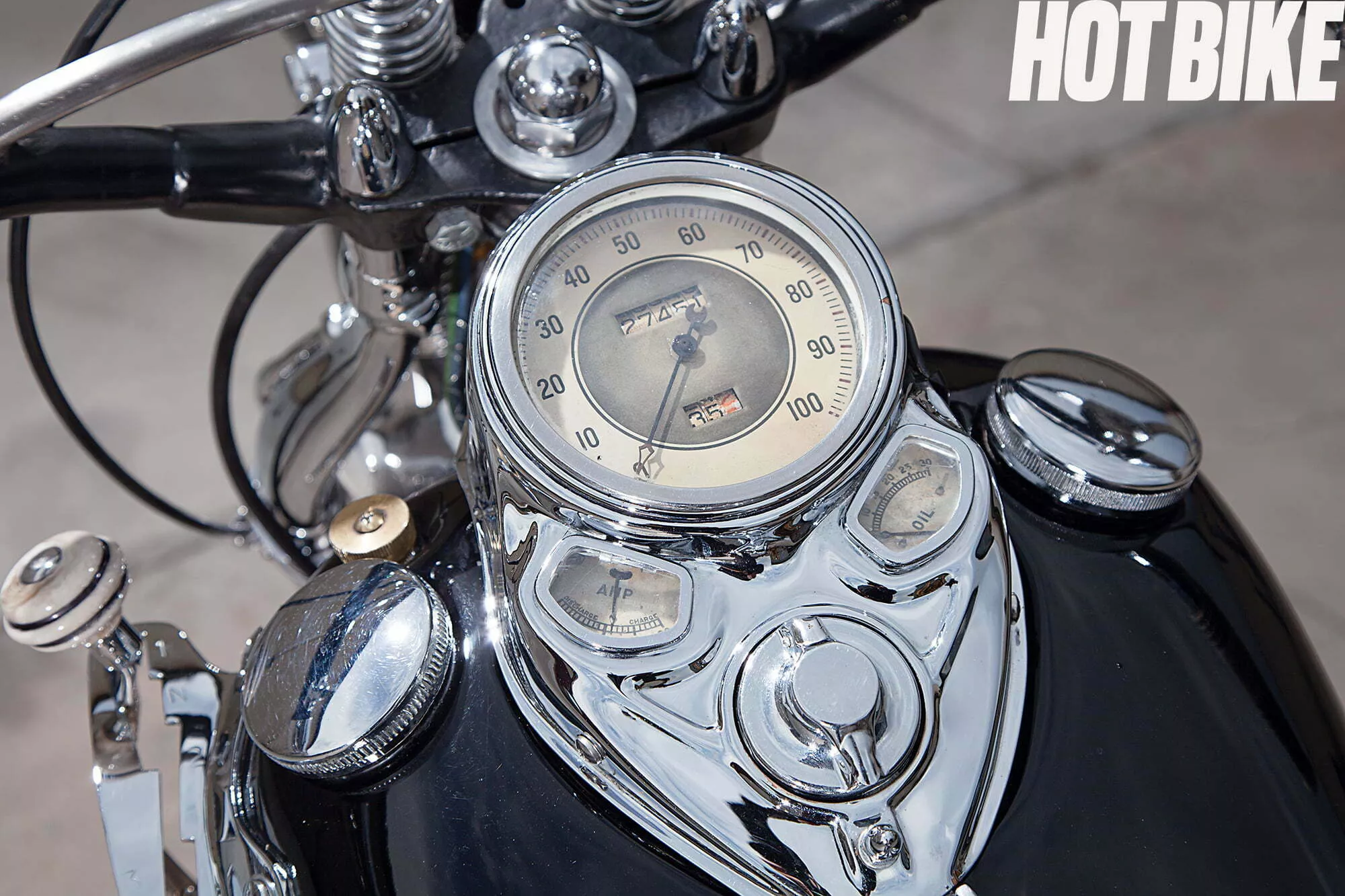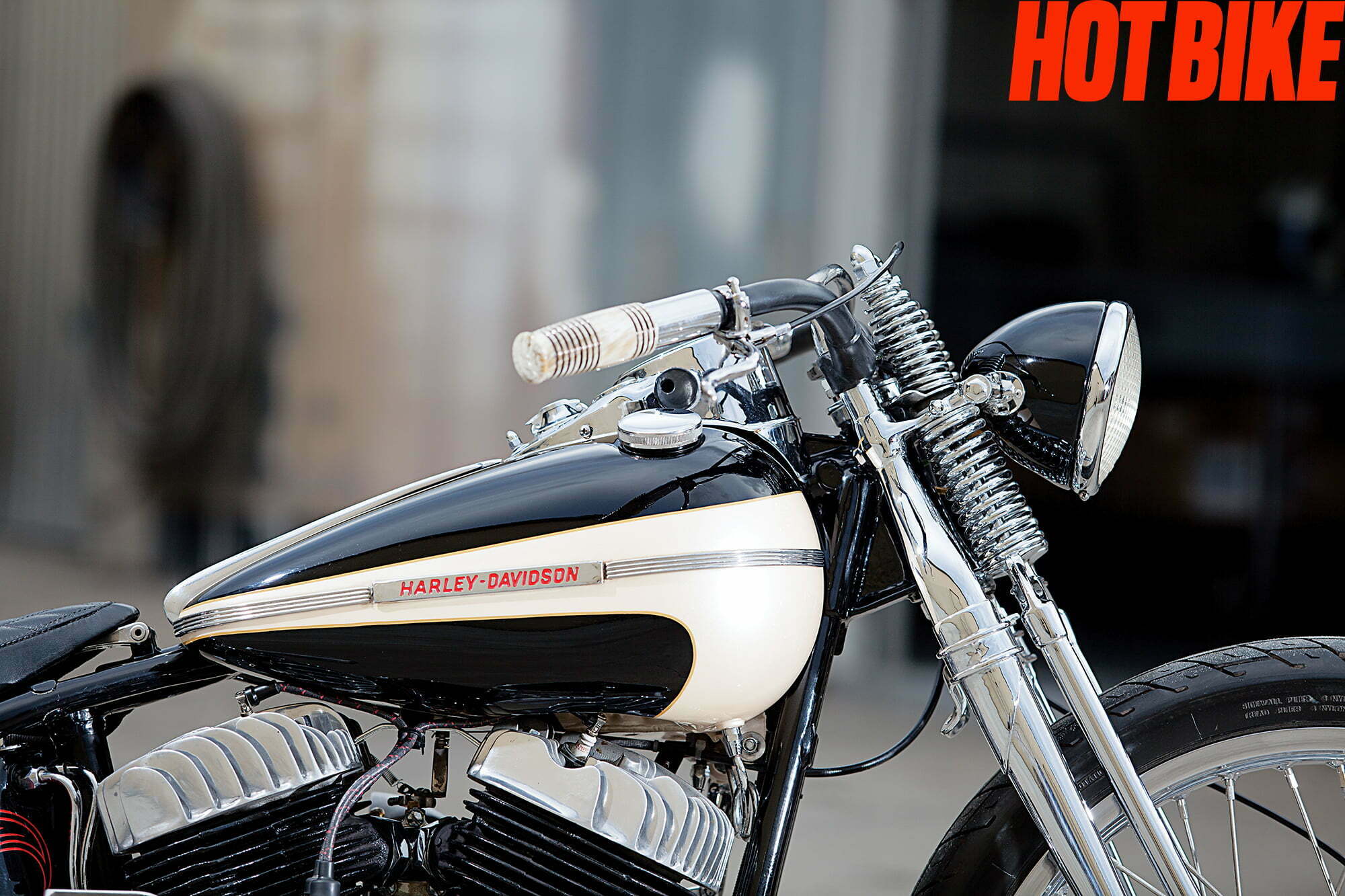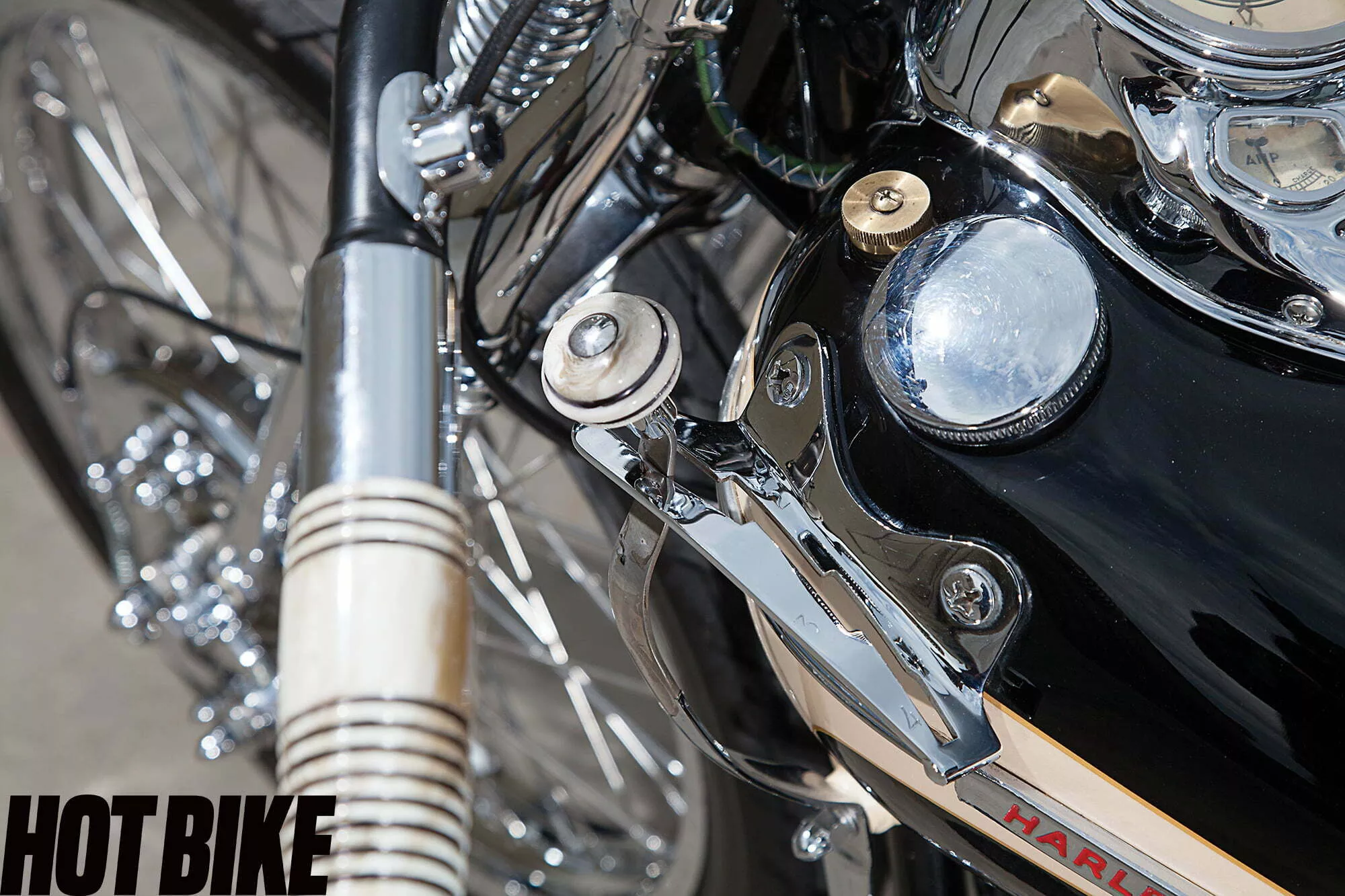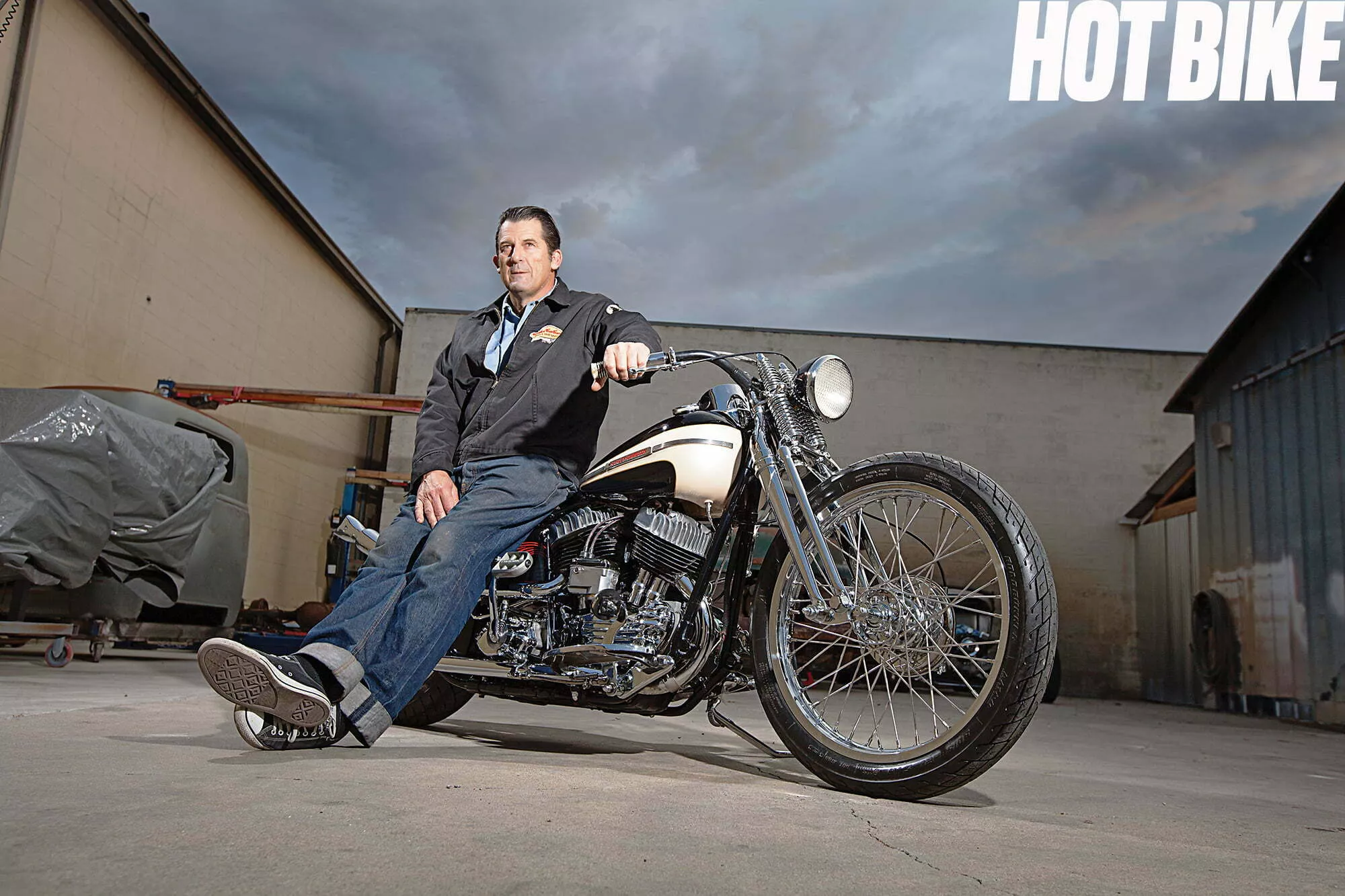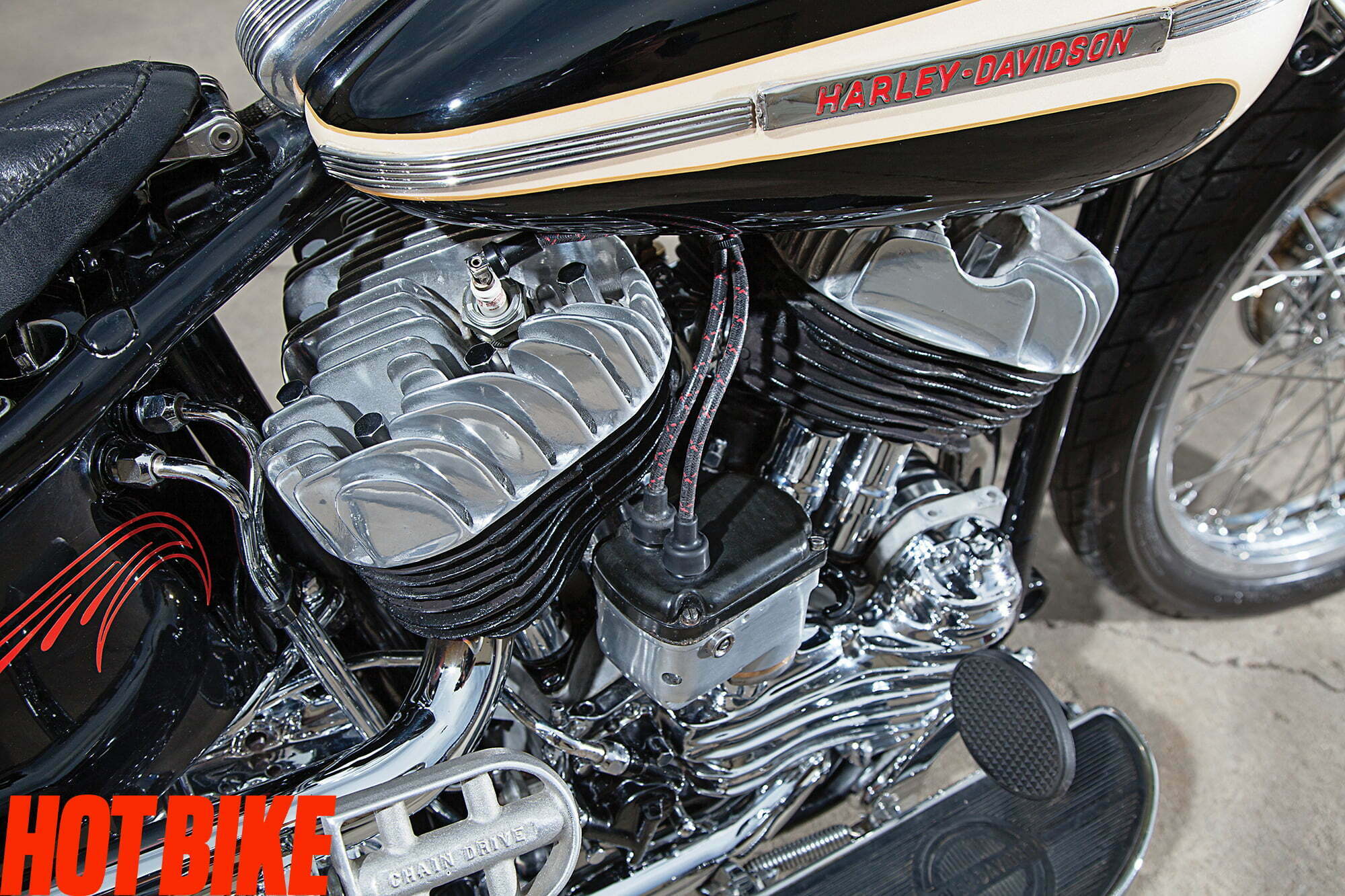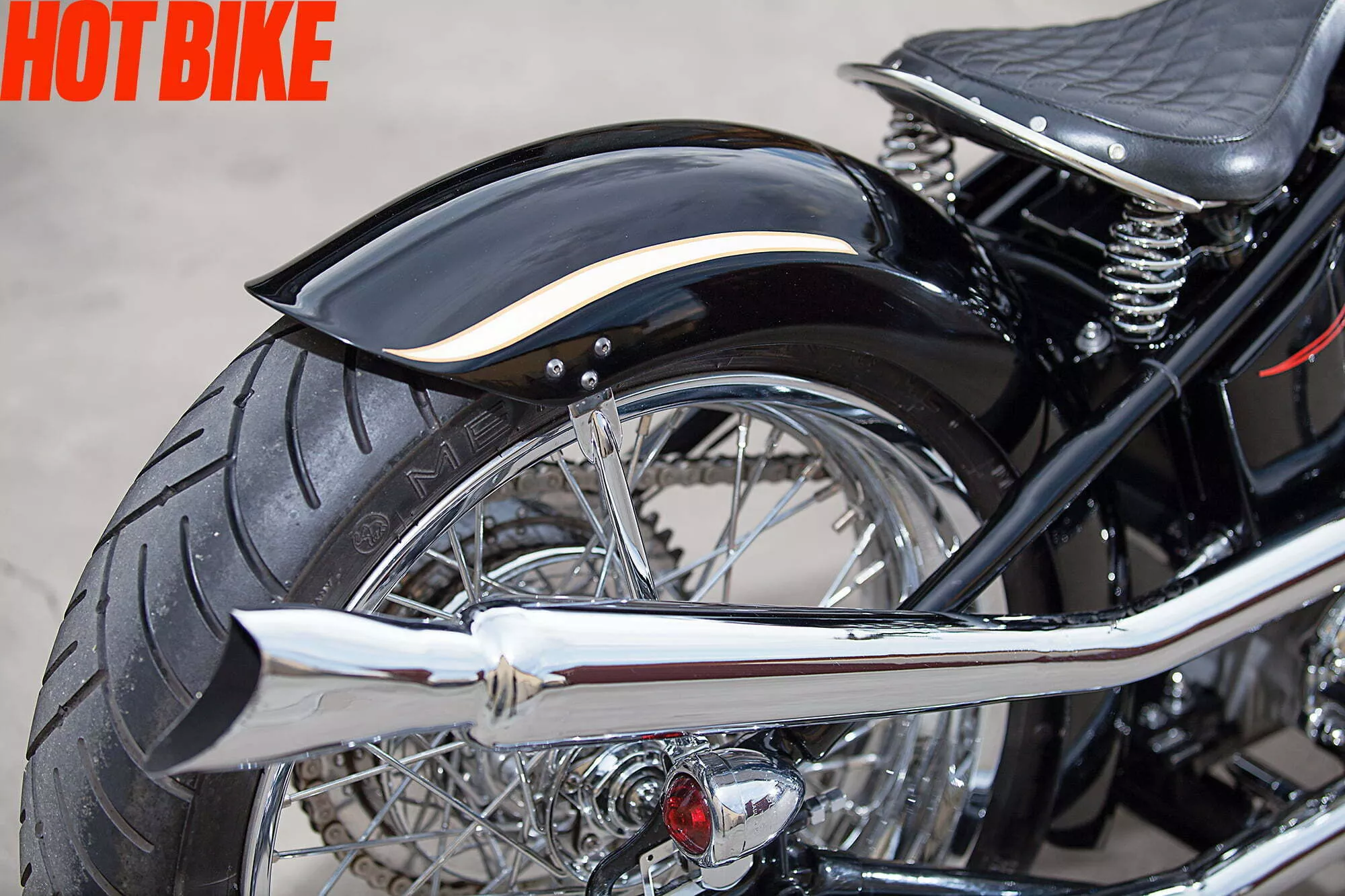 Most anything Salinas Boy Cole Foster lays his hand on—be it a ground-up full custom or a stalled project—it manages to stand out in a crowd like Madonna walking naked down Park Ave. Why is that? Cole's got an eye for form, something you don't simply acquire by perfecting the art of function. The most skilled and learned builder in the world can attempt to reinvent a turd, but when it's all said and done, it's still just that…a turd.
Making cohesive rhyme and reason of a pile of mechanical parts goes well beyond the task of making them work in functional harmony. It's more about minimizing emphasis on the unnecessary while capitalizing on the core essence of the machine—not taking away from its inherent natural beauty but at the same time giving one something new and fresh to admire. That's precisely what Cole's done with Chris Huber's '46 UL Flathead.
Chris is no stranger to Cole's handiwork—his blown LT1 '60 Cadillac convertible has spent time in Foster's Salinas, California, shop—but unlike his Cad, his Argentinian-sold UL wasn't coming in for "just some work," as Cole puts it.
<div class="st-block quote text-
Notice: Undefined index: st_text_align in C:laragonwwwhotbike-importblocksquote.php on line 1
">
It's more about minimizing emphasis on the unnecessary while capitalizing on the core essence of the machine
He elaborates in his own words what went into the Flathead build:
"Chris and his friend Galan had the bike 'close' about 10 years ago but were never able to finish it 100 percent… After that many years, it was a little mixed up on the overall look. It came in with the motor—an 80-inch UL—basically done. We put the magneto in it and went through the Linkert carb. It had a nice frame and big-twin springer, but we swapped out a 21-inch front wheel for the 18-incher it showed up with. I redid the rear fender and hand-made the struts, as well as built the seat pan with stainless rail guard and had big Duane Ballard do a tasteful diamond-pattern black leather seat.
"Chris had started on the ribbed filler piece on the original tanks, and I took over it and got the piece cast in aluminum. Where the idiot lights usually go on the dash, I installed an amp and oil pressure gauge. Also took some stock springer bars, cut them up, and added a cross bar. The headlight is a swap-meet special. The Bakelite grips and shifter are handmade. And old Guide running lights have been updated with Biltwell LED internal tail/brake lights. We had Greg Casner paint the tan pearl and black, with pinstriping added by Eddie Padilla."
But it's not the laundry list of "tasteful" parts that sets Chris' Flathead apart from the rest; it's the manner in which they were tastefully orchestrated together. The bike has that undeniable Cole Foster Salinas Boyz look: a simplified style not easy to emulate.