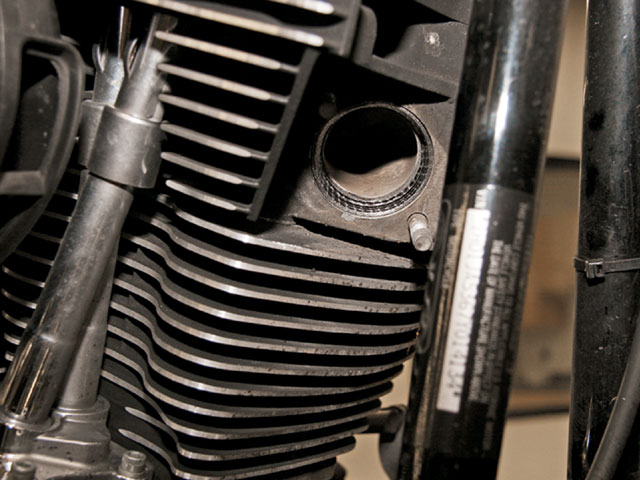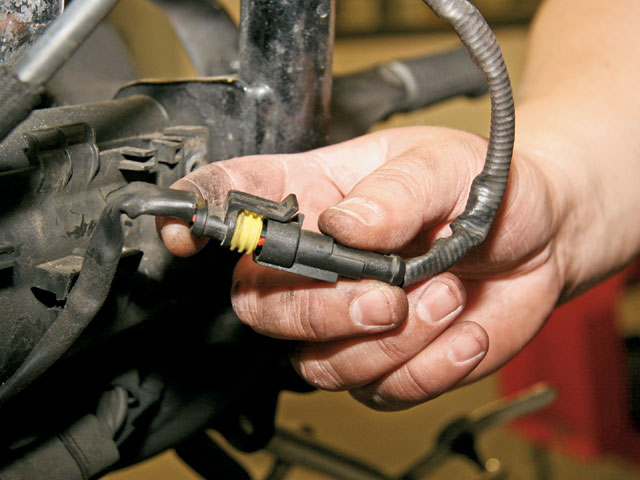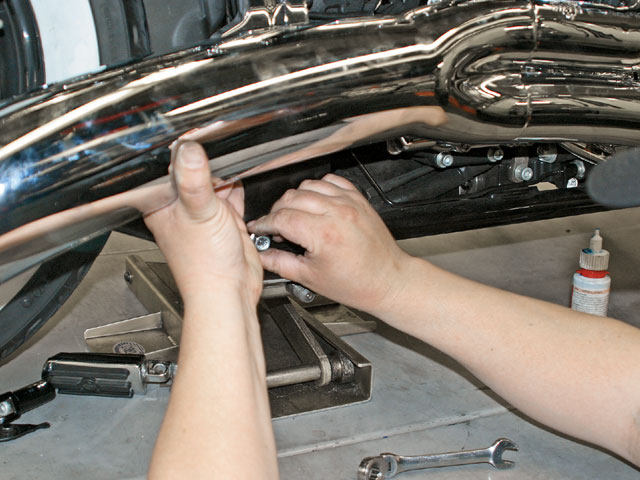 In a lot of Harley circles, riders generally share similar opinions: 2-into-2 exhaust systems look cooler or are more Harley-friendly looking than 2-into-1 pipes. Over the years, exhaust manufacturers have kept an eye on what's coming down the pipeline and have started to appease the public's request for better looking and more stylish 2-into-1 systems. Vance and Hines' Big Radius 2-into-1 pipe delivers style and sound quality without having to sacrifice one for the other.
The Big Radius 2-into-1 (MSRP $699.95) was designed to change the traditional viewpoints of the 2-into-1 style as an exhaust system designed for performance and lacking rider-friendly looks and sound quality. Featuring sweeping arcs fully enclosed in doublewalled chrome, the pipe also incorporates blue-proof technology across its entire length and includes mounts for the factory O2 sensors. Once you hit the throttle, the 2-into-1 pipe delivers great sound quality with a mellow, throaty rumble.
We asked Bryan Neagle, technician at Anaheim-Fullerton Harley-Davidson in Fullerton, CA, to do the installation. Our test bike was an '07 96ci Softail FXSTB with a Screamin' Eagle race tuner installed. Check out the install as we followed along snapping photos, and then finished it off with a run on their dyno.
**Sources
Chihuahua Choppers
(818) 822-1941
Chopper Hell
www.chopperhell.com
Indian Larry Legacy
(718) 609-9184
www.indianlarry.com
Salinas Boys
(831) 424-7753
www.salinasboys.com
ThrottleThreads
(877) 743-3932
www.throttlethreads.com**