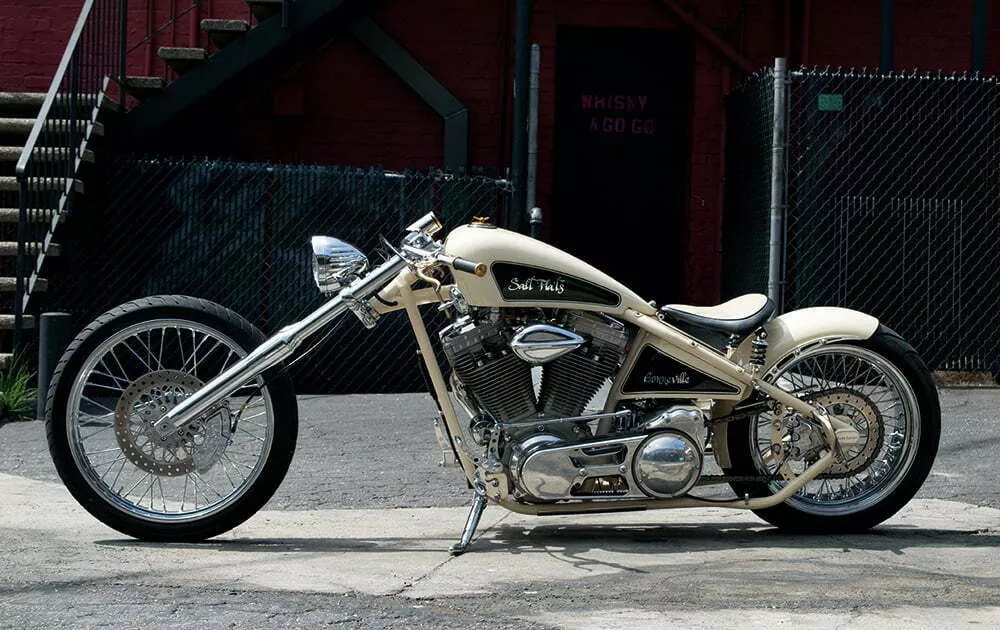 In 2011, after building motorcycles for five years, reason overtook passion for Swedish-born metal fabricator Michael Ojala and he decided to build his last bike: this brassed-out pro street beauty.
The bike's name is Salt Flats but it gets ridden mainly in the streets of Hollywood, California, and that is why I decided to shoot it there. All photos were taken at the back lot of the Whiskey A Go Go on Sunset Boulevard. This legendary nightclub was the perfect location for this machine. The Whisky sees plenty of rock with rising musicians and plenty of roll with their custom bikes, and the Salt Flats fits right in.
A lot is going on here. Its long, low profile is a nod to the digger and pro street styles, with all kinds of big and little details from stem to stern like small cool icons on the oil pan/battery cover, the brass gas tank cap, the see-through guard on the belt, and many more. If this truly is Ojala's last motorcycle build, it's a really great ending to that chapter of his life!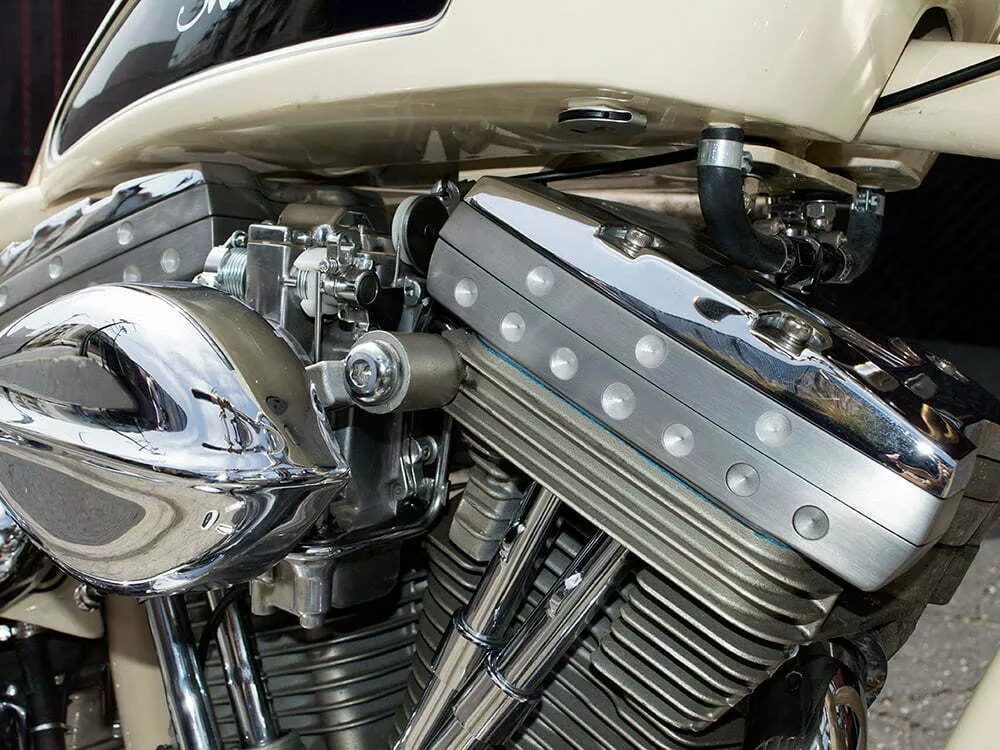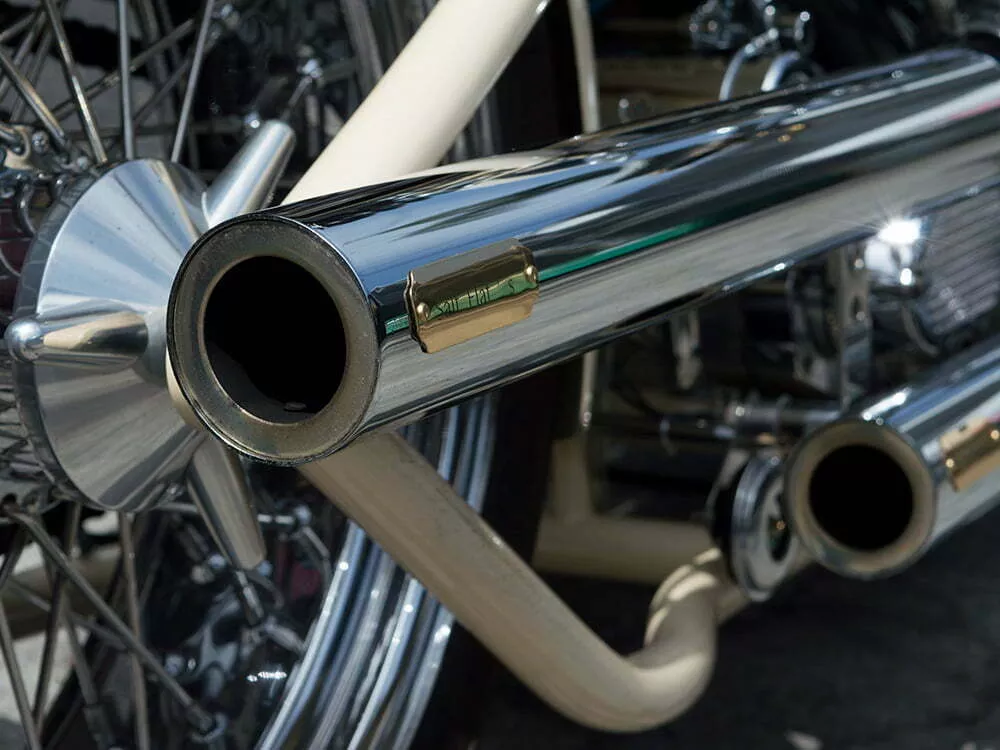 ---
---