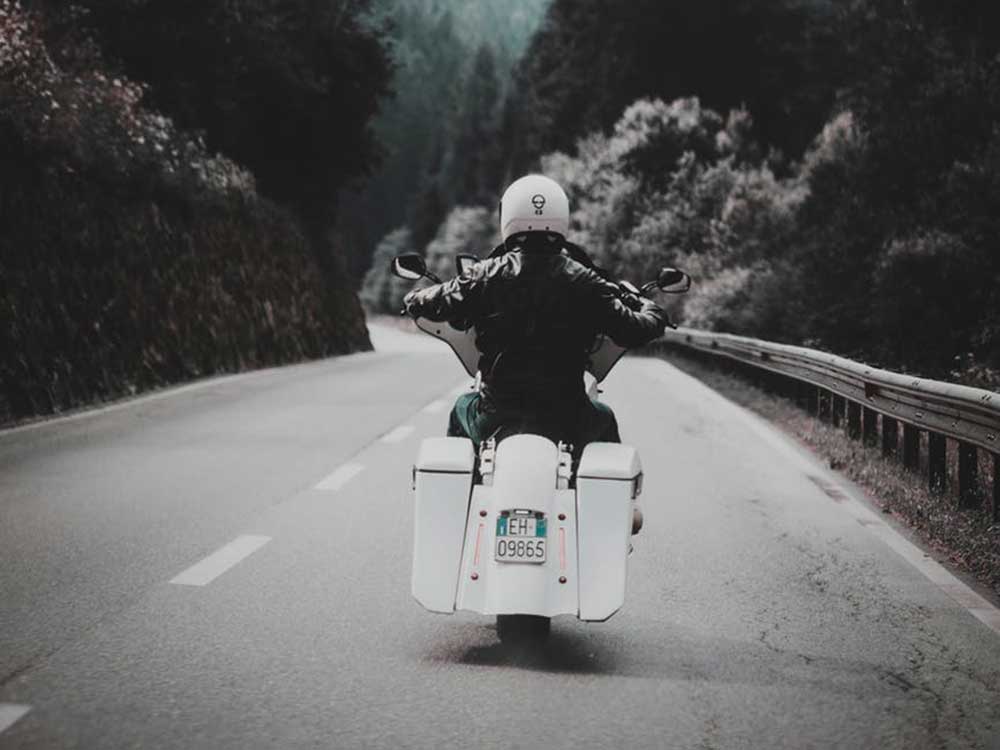 There's no telling what condition a motorcycle may be in after an extended storage session. Externally, the bike might seem fine, but the most common malady to infect your bike during downtime is a weak battery. If the battery wasn't connected to a maintainer throughout storage, there's a slim chance it can still be recharged and saved, but sometimes a completely new unit may be in order. But before you get upset and estimate spending a lot of money for a replacement battery, let us smooth any concerns you may have. First off, replacement batteries have come a long way—high-performing, maintenance-free options are readily available with price tags sure to be friendly. A battery change is a quick and easy fix, so it may be time to shop around for an ultra-reliable cell to wake your bike up from its winter nap
Easy Replacement
If your bike's battery fell to the wayside during storage, opt for a pre-charged battery like this one from Weize. This particular model is compatible with select BMW, Buell, Honda, Suzuki, Triumph, and Yamaha motorcycles, but other battery options are available to fit whatever bike you may be riding or building. For a reasonable cost, the Weize battery comes in clutch in a pinch.
At-A-Glance Readout
This high-performance sealed motorcycle battery features an LED digital display screen that provides an at-a-glance readout at current alternator voltage. When voltage gets too low, a warning will prompt you when further action is necessary. The iGel battery is injected with gel electrolytes, which lends to its "maintenance-free" operation. These batteries come fully charged and ready to ride—simply hook it up and hit the road.
Improved Performance
ExpertPower's sealed battery features Absorbed Glass Mat (AGM) technology, which dramatically improves its performance abilities in many ways. First off, this gives the battery true maintenance-free operation—you'll never have to check or add electrolyte to it unlike other conventional wet batteries. AGM technology means the battery is fluid-free, so there is no worry about leaking or corrosion. AGM-type batteries also have less internal resistance, which means they produce more discharge current (cold cranking amperage) over regular wet batteries. You'll also have a battery that is more resistant to heat and vibration, and will prove to have a much slower discharge rate than other batteries you may have used in the past.
Extra Cranking Power
The specially designed thin separators featured in this battery design allow for two extra plates per cell to be installed, which will give you a 30-percent improvement in cranking performance right off the bat. Yuasa also engineered its battery to protect against corrosion, and it is completely spill-proof—there's never a need to add water. Your ever-evolving motorcycle deserves a battery that will work harder and smarter for it than any battery you've used before, so don't settle.
Harley-Davidson Go-To
Need a superior cell swap for your touring Harley? Compatible with 1997–2020 Harley-Davidson Electra Glide, Road Glide, Road King, Street Glide, and Ultra Classic, the Throttlex battery boasts maintenance-free operation, and comes fully charged and ready to go right out of the box. Made in the USA and featuring the same level of quality and power as H-D OEM batteries, the Throttlex also offers peace of mind with an impressive 30-day money-back guarantee and an 18-month free replacement warranty. Absorbed Glass Mat (AGM) sealed, non-spill technology also makes this battery worry-free as well.