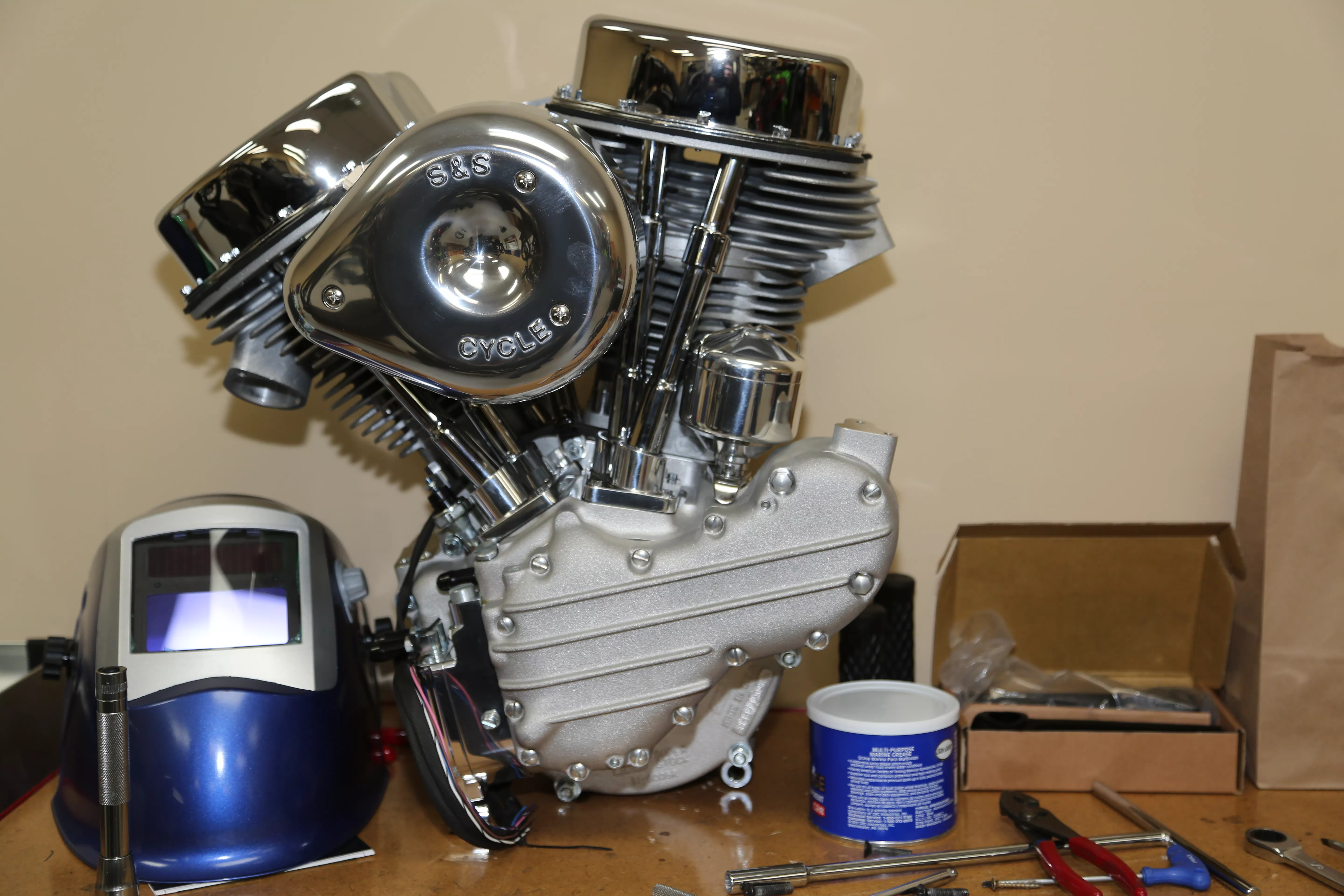 The Panhead is the quintessential chopper engine of all time. From 1948 to 1965 H-D pumped these puppies out until the Shovelhead made its way into the cycling realm. And then it was never heard from again.
That was until the fall of 2007 when the fine folks at S&S Cycle introduced an engine with a retro-styled Panhead look but with all of the updated technology that today's metallurgy, casting, and computer-controlled machining has to offer. The P-series engines have that back-in-the day styling but run with 93ci, 9.1:1 compression, hydraulic valve train, roller rockers, forged pistons, and S&S 600 camshaft, which is all topped off with an S&S Super Stock ignition and Super E carburetor. The P-series engines are available both in a generator style—like the P93 engine pictured here—and in a late-model alternator style.
S&S also has four versions of the P-series engines for 1948–'99, 1965–'69, and 1970–'99 chassis, so if you are looking for a retro rig to stick on your rigid with some real power, do yourself a favor and check out the P-series engines from S&S.