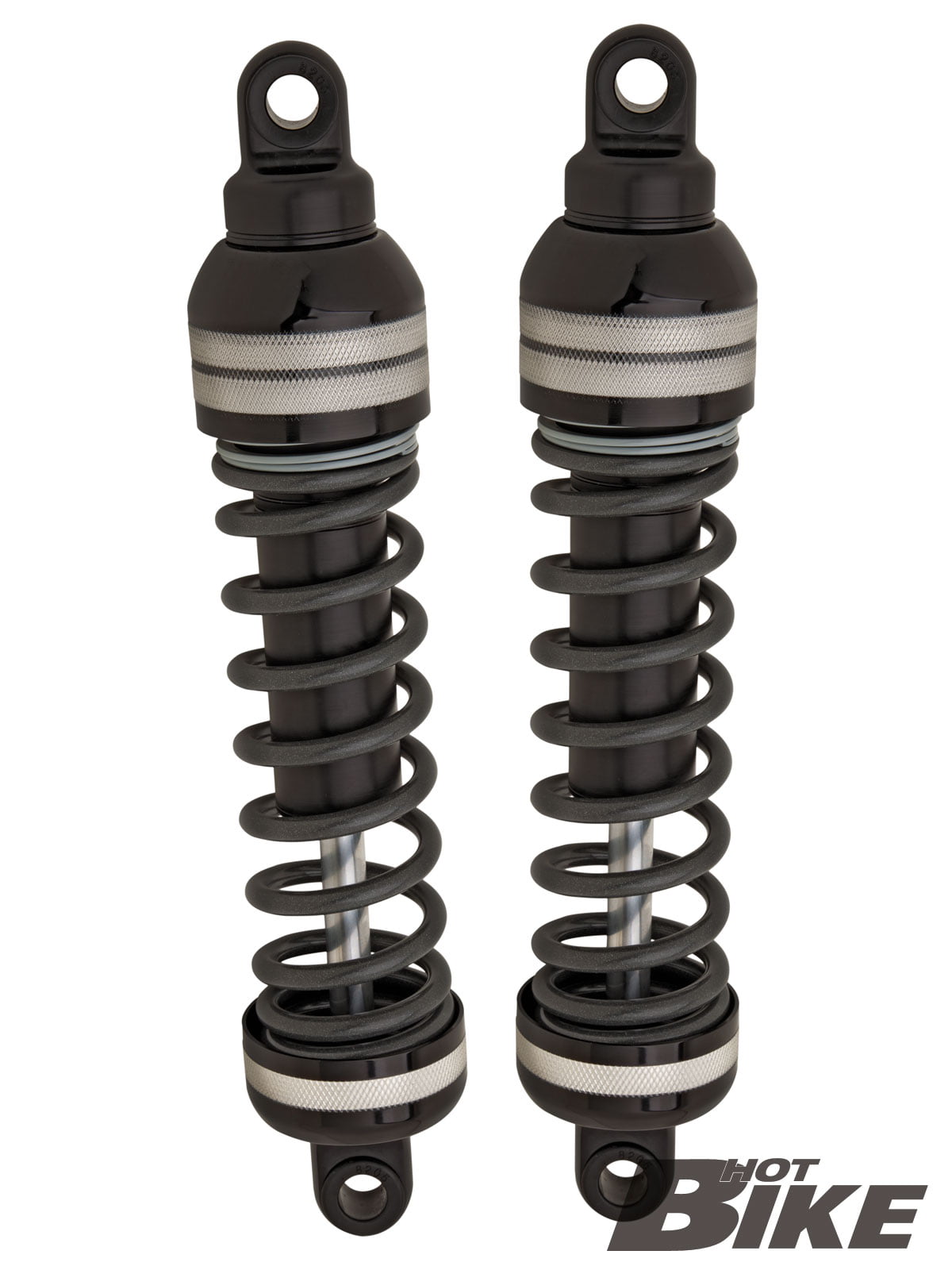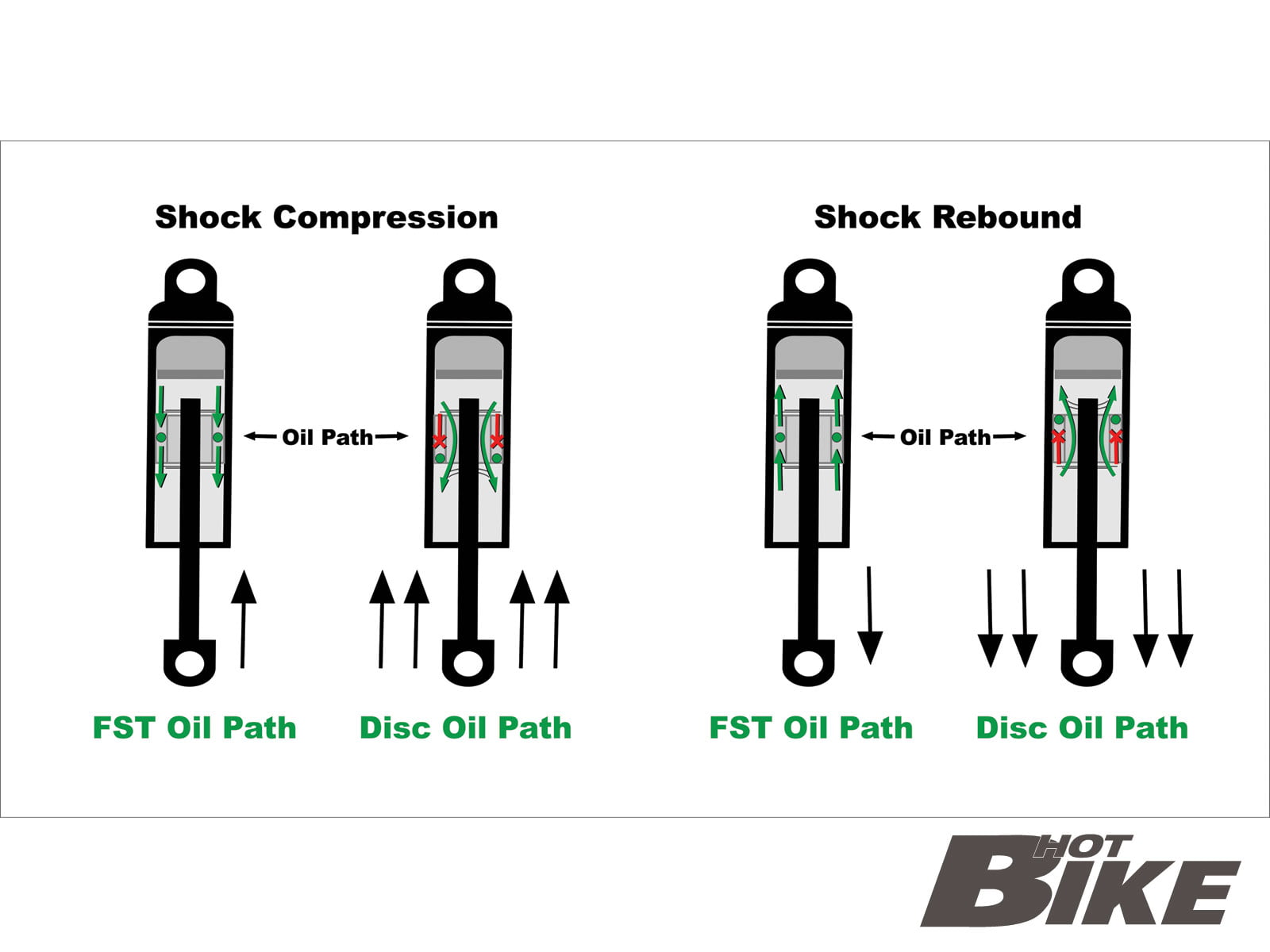 For the most part, lowering a bike (reducing suspension travel) is contradictory to making it ride better. That was until the engineers at Progressive Suspension had a go at it. Or so they say. We, being ever the skeptics, hit them up for some backstory on the new 944 shocks.
First, they clarified that the new 944 shocks work both in up travel (reacting to hitting a bump) as well as down travel (pothole or other depression in the road). Progressive also developed a new hydraulic damper technology dubbed FST that dynamically adjusts depending on road conditions. With that in mind they stacked a flat wire spring on top of their traditional progressive rate spring, much like an off-road race vehicle uses. Why does that work to both make a bike be lower and ride better you say? Progressive explained it as this; the flat wire spring gets smashed and goes to solid under the weight of the bike and allows it to sit low (1 inch lower than most baggers), but still extends to full length when the rear wheel encounters a depression in the road. The result allows the wheel and swingarm to do more of the monkey motion, creating a stabile chassis, which in turn lessens road shock to the rider.
We have a set in hand now and we'll torture test them and get back to you in a future issue.